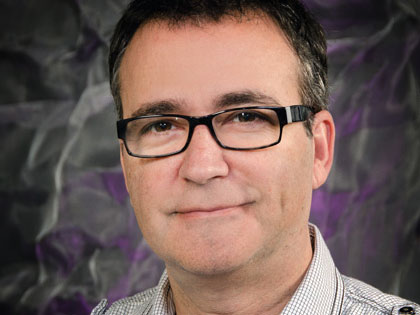 "Is there real, genuine community happening in life groups? Are the baptisms real conversions? You have to keep asking all those questions."
Lee Powell Senior Pastor
CedarCreek Church Perrysburg, Ohio
A 2013 Outreach 100 Church
TURNING POINTS
I'd have to go way back to probably the fourth year of the church. That year we doubled, from 750 to 1,500. We realized at that point that something unique was happening. Prior to that time, when we started the church, our long-term goal was in five years to have a church of 500 people with five staff, and we thought that would have been extraordinary, so we had no paradigm for a megachurch in our mind. We'd been to Willow, but we weren't aspiring to become Willow or anything. We just didn't think that could happen in Toledo, Ohio, anyway. So when we doubled around our fourth year, I think we just sort of caught the wind there and realized God was doing something unique. For us, it was an ah-ha moment and certainly a turning point.
MEASURING SUCCESS
It's a huge struggle because in the marketplace, it's so much easier for them to measure success. Their metrics can be bottom line. With that said, we unapologetically use numbers to measure success, and the metrics we look at all the time are attendance, baptisms—even beyond salvations, because we want them to take the next step—participation in life groups, number of volunteers. Those are all very key metrics we measure. Also the number of people participating in giving.
Now let me just say that while they're all just measurements, you still have to do gut checks. Is there real, genuine community happening in life groups? Are the baptisms real conversions? You have to keep asking all those questions. It's very tough to evaluate, unless you're in a college ministry where you're doing life every day with people, watching them live life. Otherwise, it's hard to really know what's going on for sure.
GETTING DOWN TO WORK
I have a private devotional life. That's the No. 1 habit for me. Not only because of what it does for me, but so that I can actually have conversations that come out of my time with the Lord, where I'm having those conversations with staff and other people. So I think that's really important.
The other habits would be just making sure when I'm giving a talk that I don't cheat people on it. I make sure I put a lot of time and effort into the talk. I put probably 20-30 hours into a talk for any given weekend. The third thing would be making sure I'm focusing on leadership development, either with staff or volunteers.
CEDARCREEK CHURCH Perrysburg, Ohio
Website: CedarCreek.tv
Twitter: @CedarCreekTV
Founded: 1995
Affiliation: Nondenominational
Locations: 4
Attendance: 9,155
Growth in 2012: +752 (9%)
Fastest-Growing: 83
Largest: 48