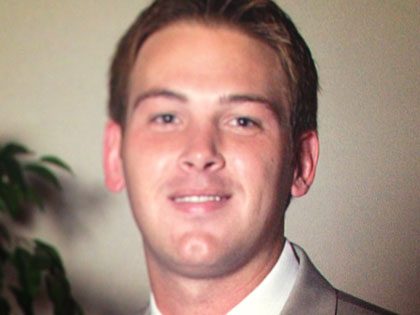 "True success cannot always be seen from the outside."
Heath Burris Senior Pastor
River Oak Church Chesapeake, Va.
A 2013 Outreach 100 Church
TURNING POINTS
One of the major turning points of my ministry was being able to build a team of pastors and staff members who are strong in areas I am not. Rather than surrounding myself with individuals who are wired the same way I am, it has been very valuable for me as a pastor to come together with other leaders who see things from a different perspective and who are strong in the areas I am not.
MEASURING SUCCESS
I believe true success is measured in a life that has been transformed by the redeeming blood of our Lord and Savior Jesus Christ. There is no greater joy as a pastor than to see someone first of all begin a relationship with Jesus, and then to walk with them as they grow deeper in their knowledge and understanding of the things of God. In my opinion, true success cannot always be seen from the outside. True success is recognizing the amazing opportunity we have as leaders in God's church to partner with him in the building of disciples for Christ.
GETTING DOWN TO WORK
The most important habit for me not only as a pastor, husband, father and leader, but simply as a man who has been saved by God's amazing grace, is my personal time alone with him each day. Time spent in the Word of God and time spent in prayer on a daily basis is critical to fulfilling the call that God has placed upon my life. I believe it's important to allow the Lord to set my schedule rather than trying to do it on my own, and that can only be done as I am walking each day surrendered to his Holy Spirit.
RIVER OAK CHURCH Chesapeake, Va.
Website: RiverOakChurch.org
Twitter: @RiverOakChurch
Founded: 1999
Affiliation: Southern Baptist
Locations: 1
Attendance: 1,845
Growth in 2012: +525 (40%)
Fastest-Growing: 31