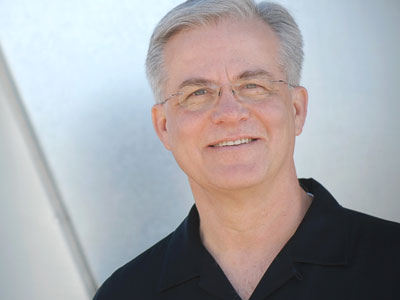 The lead pastor of one of the country's largest and fastest-growing churches talks about lessons learned in ministry.
STEVE STROOPE is the lead pastor of Lake Pointe Church in Rockwall, Texas, a 2011 Outreach 100 church (No. 34 Largest).
CONNECTION TO OUTREACH: Steve Stroope is one of the featured pastors in the article "The Transparent Leader" in the 2011 Outreach 100.
STEVE SAYS:

What I've learned …
On the positive side, I've learned that all people can change. The past is not necessarily an indicator of the future. On the negative, that you are always going to disappoint someone no matter what you do.
I was nervous when …
The most nervous I've been in front of a crowd was the weekend following the departure of a key staff member.
Hardest sermon:
Preaching on marriage and what God says about divorce was the hardest sermon for me to preach. I did not want to compromise what the Scripture says, yet I wanted to communicate that it was not the unpardonable sin and the grace that God has for all mistakes.
My most important lesson:
The most important thing I've learned in ministry is that you must choose who you lose. You are not going to make everyone happy. You need to figure out who you are going to make unhappy—and it shouldn't be God.
HOW TO LINK: Connect with Steve at LakePointe.org.
BOOKS BY STEVE STROOPE:
Tribal Church: Lead Small. Impact Big. (B&H, January 2012) Order from Amazon.com »
It Starts at Home: A Practical Guide to Nurturing Lifelong Faith By Steve Stroope and Kurt Bruner (Moody Press, 2010) Order from Amazon.com »
Money Matters in Church: A Practical Guide for Leaders By Steve Stroope and Aubrey Malphurs (Publisher, 2007) Order from Amazon.com »
GOT A COMMENT OR QUESTION? Post a comment on this page or send an email.

Each issue of Outreach is designed to bring you the ideas, innovations and resources that will help you reach your community and change the world. Check out our current subscription offer »