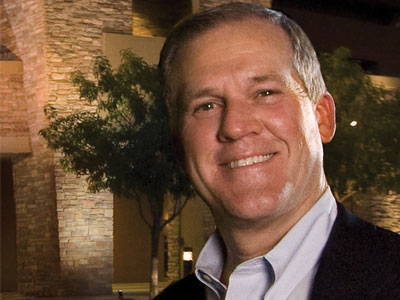 The senior pastor of one of the country's largest and fastest-growing churches talks about lessons learned in ministry.
DON WILSON is senior pastor, Christ's Church of the Valley, Peoria, Ariz., a 2011 Outreach 100 church (No. 10 Largest, No. 5 Fastest-Growing)
CONNECTION TO OUTREACH: Don Wilson is one of the featured pastors in the article "The Transparent Leader" in the 2011 Outreach 100.
DON SAYS:

This matters most:
Having been at one church for 29 years, the most important thing is that my family's commitment to Christ validates my message. If I can't lead my family, it will be difficult to lead the church over a long ministry. I am blessed that my three children are in full-time ministry. Their witness and commitment gives authenticity and authority to what I share each week.
Wise words:
My 95-year-old father died in February. He was my spiritual mentor. We usually talked on the phone every week, and he'd always close our conversation with this advice: "Love your wife and preach the Word."
I'm nervous when …
I feel nervous every week before I walk on stage to preach. It has not changed in over 40 years.
A smart risk:
We took a risk and narrowed our target from trying to reach everybody to focus on reaching men. We lost almost 15 percent the first year. We grew by almost 15 percent a year for the next five years.
Biggest ministry disappointment:
Our greatest ministry disappointments come when our closest friends who have worked beside my wife and me in key leadership positions decide to leave and go to another ministry or simply leave the church. Both of us struggle with rejection and bitterness.
What people really want:
People want to be part of something significant. Don't be afraid of challenging your people to raise the bar of commitment.
HOW TO LINK: Connect with Don at CCVOnline.com.
GOT A COMMENT OR QUESTION? Post a comment on this page or send an email.
Each issue of Outreach is designed to bring you the ideas, innovations and resources that will help you reach your community and change the world. Check out our current subscription offer »