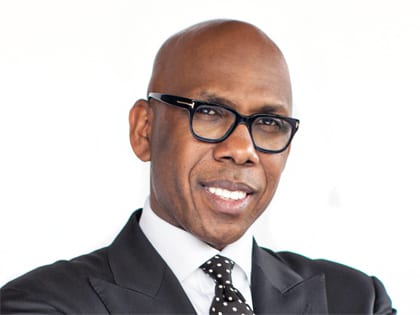 "If the world is going to experience healing, the body of Christ must be the example in transcending all that divides us."
We asked pastors of some of the nation's largest churches to reflect on the wisdom they've gained along their ministry journey. There's a lot we can glean in the words that follow, regardless of the scope and circumstances of our own ministry.
JOSEPH W. WALKER III
Mount Zion Baptist Church in Nashville, Tennessee
We are very intentional about developing relationships within the community of faith. This occurs through small-group book clubs, or with me shaking hands after every service, and by creating greater access for the membership to the resources they need. We developed a pastoral advisory team that helps bring critique, perspective and solutions that assist the ministry in staying cutting edge. This assures that we remain open to positive change.
Every year our ministry buses-in students from eight universities. We feed them after the service, and also provide mentorship and covering for them while they are in Nashville. We have an event called College Sunday that convenes on the campus of Tennessee State University. This event has grown to more than 10,000 college students in attendance. The "God moment" was watching more than 500 of those students make a decision for Christ at one time and get involved in making a positive difference on their campuses. To see the passion in these students sharing Christ is amazing.
Spiritual leadership requires the leader to understand the various shifts that occur within the life of the church. It led me to write a book titled Leadershifts. Exegesis should not be limited to the Bible, but must extend to the pew and the community in which you minister.
You shouldn't staff too many too soon. I think it's important to build a strong volunteer base, and from that your team emerges. It's important to have people on your staff who have the heart of the ministry and who are invested in the vision God has given you. It is also critical that you staff to your weakness.
I read two books a month, search the world for best practices and ask tons of questions. I think it's important to find out who is effectively doing that which you desire to do and connect with them so that you can learn.
If the world is going to experience healing, the body of Christ must be the example in transcending all that divides us. We must transcend our denominational and doctrinal differences and unite around common causes that show the love of Christ to a hurting humanity. Our faith must not be politicized nor must our convictions be compromised. We must live the life and rest in the words of 2 Chronicles 7:14: "If my people, who are called by my name, shall humble themselves, and pray, and seek my face, and turn from their wicked ways; then will I hear from heaven, and will forgive their sin, and will heal their land."
Read more candid conversations with Outreach 100 pastors »
MOUNT ZION BAPTIST CHURCH
Nashville, Tennessee
Twitter: @JosephWalker3
Website: MtZionNashville.org
Founded: 1866
Affiliation: Baptist
Locations: 3
A 2017 OUTREACH 100 CHURCH
Attendance: 18,000
Growth in 2016: +1,572 (10%)
Fastest-Growing: 53
Largest: 13