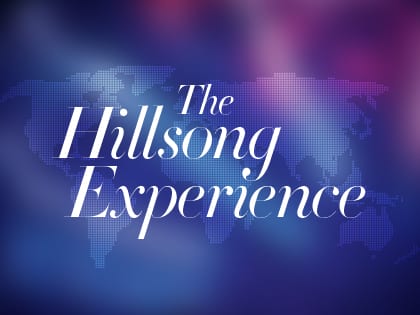 "I've always been passionate about big, global cities, cities that have influence within nations, within continents."
Music might be the first thing that comes to mind when one thinks of Hillsong Church based in Sydney, Australia. Hillsong's worship bands have enjoyed worldwide success, their worship music sung in dozens of countries and languages. And then there's the upcoming film, Let Hope Rise, about the band Hillsong UNITED. But anyone involved with Hillsong knows their music is simply one manifestation of a community known for its vision to reach and influence the world for Christ.
Today, under the senior pastoral leadership of Brian Houston and his wife, Bobbie, Hillsong has campuses in 15 countries, from South Africa to Spain to Sweden. Here, Brian Houston discusses the beginnings of this global megachurch and what it's like to stay true to the church's unique calling and identity while extending its reach on five continents.
In the introduction to your new book Live, Love, Lead, you say that from a young age, you felt called to build the church. What did you understand as building the church back then, and how has that definition grown or changed over the years?
My father was a tent revivalist, and in New Zealand growing up, he would go into remote areas, and the tent would go up and he would preach the gospel. That's where I first walked down to the front—literally walking the sawdust trail as a 5-year-old boy and committing to Christ. I remember it very clearly. I got serious about serving God when I was about 17, but from those early days I would watch my father going off on an airplane somewhere to preach, and always I thought, One day I'm going to do that.
So I wasn't thinking necessarily of building my own local church, though that was always going to be a possibility. It was much more about preaching the gospel. I grew up with a sense that I was on earth for a purpose bigger than myself, and that I wanted to do something with my life. It's been a huge advantage, to never have any doubt about what I'm called to do.
You relate sitting in your office in the "run-down warehouse" where Hillsong Church started, and you said you had a vision in your heart of a church full of people. How has that vision changed since then?
It's an interesting question because I don't feel like it has changed. Our church is 32 years old, and when it was 10 years old, which was in 1993, I sat at my desk one day and I wrote what is called "The Church That I See." It really is a mission statement, and it's very visionary—it was scary, really, because our church looked nothing like that. But you look at that statement and our church now, and in many ways it's become a description of the church we lead, not just a mission statement. So a few years ago, when the church was 30 years old, I wrote "The Church That I Now See"—both statements are in the book Live, Love, Lead.
We never have detoured from what we're about. Obviously it's matured and become much bigger, and in some ways it's evolved, and I'm a very different leader than I was when I was 30—hopefully a little wiser, a little more mature and so on. So in all of those ways, yes it's changed—there's so much more width and depth to it these days. But we're still effectively the same church with the same vision that we had 32 years ago.
That's pretty amazing, to see all of that that come true.
I had been in America, and I had been exposed to some ministries and to some things that really inspired me and challenged me. And I remember going to a conference in South Africa too where I was so inspired about what God could do in Australia. But I didn't necessarily have the confidence to believe God could actually do it, so it was very much a faith statement. But I knew that it was prophetic, and it was scary sharing it with people because it was, at the time, so different from the church that we had. I will say though, you get what you go for. If you aim at nothing, you hit it every time.
From that run-down warehouse in Sydney all those years ago, Hillsong now has locations in 15 countries, all around the world—from Los Angeles to Kiev to Cape Town. How does your team decide where to start a new location?
I've learned that it's the right person or people, at the right place, at the right time. When we've got that right, it has always worked. It's never just about the place. It really is the person and the place. And most of those we've sent out have been sons and daughters of our own house, our church, and that's what works for us.