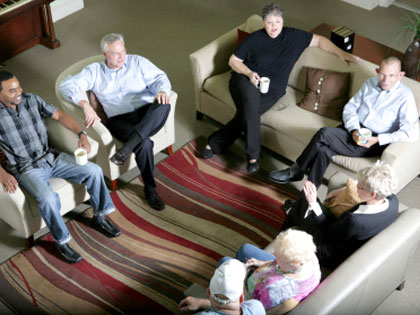 How One Church Does It: EastLake Church asks group leaders to open groups to acquaintances to connect them to church.
EastLake Church in Chula Vista, Calif., encourages its members to form small groups based on common interests, like fitness, gardening, crafting, sports or games. Then it asks group leaders to open up the groups to people who live in the next house over, or people whose kids go to school with a group member's kids or play Little League with them. Once they're connected, the church encourages them to stay connected by getting involved in a ministry as well as off-campus missional work.
ONLINE: EastLakeChurch.com. Adapted from an article that appeared in the March/April 2012 issue of Outreach magazine.