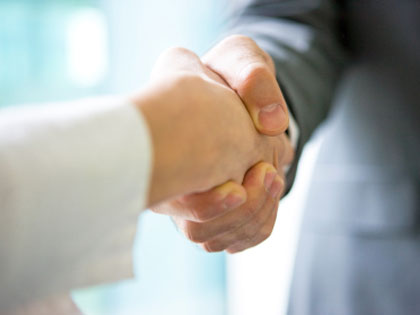 Cornerstone Christian Fellowship offers "small churches" to create intimate connections within a large church.
Cornerstone Christian Fellowship in Chandler, Ariz., has grown its weekly attendance to more than 6,000 people by emphasizing relationship building. Lead Pastor Linn Winters says the church attracts a lot of new couples and couples who've just had children by making every single message about how it can help congregants live better and change their lives.
The church holds twice yearly high-profile events, where a celebrity or athlete comes and shares their faith story, followed by a sermon series that really speaks to the secular mind. The church also follows up on every singe decision card it asks first-time guests to fill out, and based on where new members are, the church encourages them to grow in different environments best suited for different times in their lives.
Cornerstone offers small groups, called "small churches" (its take on traditional Sunday school, aimed at building community in a large church). Finally, Cornerstone asks everyone who is part of it to do the "three to be":  worship an hour, spend an hour a week going after maturity in a small group or Bible Study, and serve an hour.
ONLINE: CSChandler.com. Adapted from an article that appeared in the May/June 2012 issue of Outreach magazine.