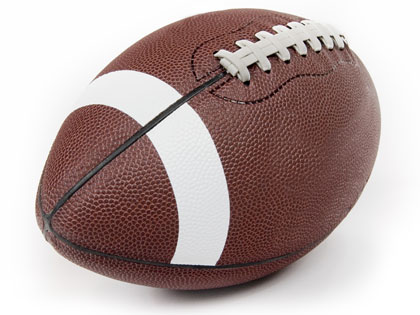 Open your facility so players and spectators can get refreshments and use the restrooms while games are occurring.
Some church outreach programs require dozens of volunteers, months of planning and a hefty budget. Other opportunities just fall in your lap. That's what happened to Essexville Baptist Community Church in Essexville, Mich. Founded in 1901, the church sits in a quiet neighborhood in a community of about 3,000 people. The local elementary school is across the street.
Church custodian Pat Smith was working at the church one Saturday morning. More than a hundred parents and kids had gathered at the elementary school's football field for the weekly peewee league football games. The school building was locked, and no restrooms were available. In a crowd that size, with that many little football players all suited up, someone would need a restroom sooner or later.
A parent noticed Smith working at the church and asked if they could use the church's restrooms. A simple act of kindness grew into a seasonal church ritual. Now on cool fall Saturdays when the league plays at the school football field, the church opens its doors. Church volunteers serve free hot chocolate, coffee and donuts
HERE'S HOW THEY DO IT:
1. Sign up volunteer hosts. Early in September before the peewee league season begins, the church posts a sign-up sheet for volunteers to bring donuts and staff the hospitality tables. This program doesn't demand scores of volunteers. Each Saturday during the season, four church members greet the football families and serve warm refreshments to the chilly crowd.
2. Connect with the teams. Several teams have hosted their end-of-season parties in the church fellowship hall. Since the church is near the school football field, everyone involved knows how to get there for other team events.
3. Watch for other ministry opportunities. Team members and their families have gotten to know the church and feel welcomed there. Because they feel connected to the church, some have come for pastoral counseling and a couple of weddings have taken place there.
4. Invite families to other events. The church invites the football families to other events like vacation Bible school. As a direct result of the fall football hospitality outreach, football families continue to attend other events.
The church has benefited in other ways from their football hospitality outreach. Several parents have taken time to write notes of appreciation. One person commented, "You're a church that is doing something and cares about the community." Others have said to Pastor Richard Kinnamon, "Your people are making a difference here." Kinnamon has been touched by the community's response. "It's an easy thing to do," he said, "but it has an impact you don't realize."