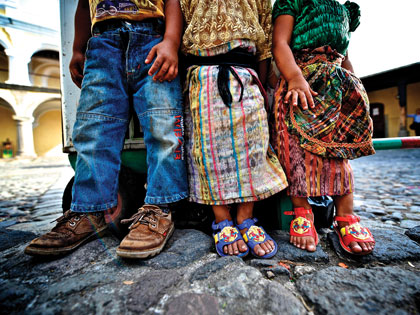 Host an art show with Eat Art to raise money to provide meals for hungry kids around the world.
Reach out to artists in your community and help feed hungry children worldwide in the process by hosting an art show with the Eat Art initiative.
Discovery Church in Simi Valley, Calif., partnered with the Children's Hunger Fund to launch Eat Art, which raises money through art sales to fund meals for impoverished kids.
More than 300 people attended Discovery Church's first art show in October 2011, and within two hours, enough art and apparel were sold to send more than 32,000 meals to hungry children. As of May 20, 2012, Eat Art has raised enough money to send almost 195,000 meals.
"Our church is full of artists; so are most churches!" Discovery Church Pastor Todd Clark says. "Eat Art is providing an environment for artists to leverage their creative gifts for a noble cause—artfully ending hunger."
Laura Milner, a photographer and Discovery member, helps other photographers realize the potential to end hunger through their craft.
"I am excited to be part of something that's going to change the world," Milner says. "One of my photos could send hundreds of meals to children. That's powerful! Being an Eat Art artist changes the way I take photos now."
Find more outreach event ideas »