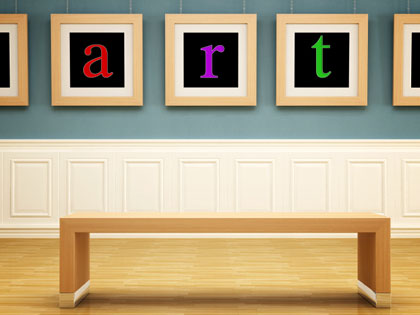 How one church uses arts nights to reach others
Located near two colleges, Wheaton Bible Church (Wheaton, Ill.) knew its neighborhood was home to many creative young artists. So, nearly a decade ago, the church's Sunday night community, Ecclesia, began hosting a quarterly art night called Mosaic. For three hours on a Friday night, artists hang their paintings, display photographs, sing songs or recite poems. By celebrating people's interests and hobbies, the Ecclesia community has begun attracting local 20-somethings, many not initially fond of church or organized religion.
"We're reaching people who would never come to our church otherwise," says Lead Pastor of Community Life Ted Coniaris. "Although cautious in their steps toward the church, non-Christians are getting involved and friendships are forming through this."
HOW TO DO IT:
Advertise and promote the event. Send press releases to local newspapers and hang posters in area coffee shops. Also encourage members to invite friends and family to participate.
Create a conversational setting. "It's easy to set up a room with all chairs facing a stage, but that can be really stifling for visitors or those who come alone," explains Coniaris. Ecclesia uses round tables throughout the room to facilitate easy conversation. You will need one area to display art (photographs, paintings, drawings) and a stage (including a microphone for music and poetry), as well as audience seating.
Inspire creativity and fellowship. At one Mosaic event, each table was scattered with hundreds of small, colorful tiles. People seated at the same table were asked to use those tiles to create a mosaic with a spring theme. Not only did table members get to know each other, the winning table received a prize.
Serve snacks. Ecclesia hires local baristas to serve coffee during the event. Food and desserts can be donated from local restaurants or made by church members.
Give away prizes. Involve the community by seeking donations or coupons from local coffeehouses, bookstores and restaurants that you'll then give away as prizes at the event. As you ask for donations, invite business owners and patrons to participate in the event.
Pray and be patient. "Reaching a community that has felt unappreciated and sometimes scorned by the church is a very slow process," explains Coniaris. "Go slow. Show you care for who they are even if they try to push your buttons. Over time, they'll see they can't push your buttons and they'll keep coming back."
Cost: An art night can be done at little or no cost by securing donated food, coffee and prizes. You may need to purchase hooks or easels to display artwork.
Results: The Ecclesia community of Wheaton Bible Church hosts Mosaic on a quarterly basis and usually draws about 200 people. Participating artists include singers, poets, painters, photographers, etc.
Takeaway: "It's our way of telling our community, we value you and what you're interested in. We will provide this venue for you to display your art. And it's not a bait-and-switch. There's no sermon; it's just creating the context for relational evangelism," says Coniaris. "We've seen a corner being turned. People who don't come to our church are asking, 'When is the next one? Can I be involved in the planning?'"
Find more outreach event ideas »