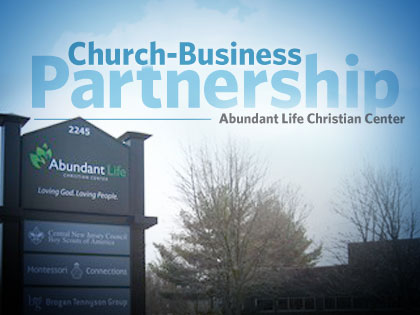 Abundant Life Christian Center Frees Up Money for Ministry, Rather than a Mortgage
When Abundant Life Christian Center in Dayton, N.J., outgrew its 10,000-square-foot facility, the church found a unique solution to help accommodate the growth without strapping itself with debt.
The church purchased a 30,000-square-foot facility (much more than it needed) renovated it and brought it up to code. Then it took the unconventional approach of renting out half of the building to businesses and other nonprofits who also needed space but couldn't afford higher rent elsewhere.
The arrangement freed up the church's money to be spent on ministry and outreach instead of a mortgage and even gave the city tax dollars from a few of the tenants.
"Most churches go to their congregation to support the church," says Executive Director Brian Walsh, "but what we do frees up our money so it can be directed to better uses than keeping up the property. We have more flexibility than most other churches. We don't have to get our money out of the congregation, which was the best thing we could do." —Rhonda Sholar
ABUNDANT LIFE CHRISTIAN CENTER Dayton, N.J.
Website: AbundantLifeChristian.com
Lead Pastor: Scott Walsh
Founded: 1850s
Affiliation: Nondenominational
Locations: 1
Attendance: 300