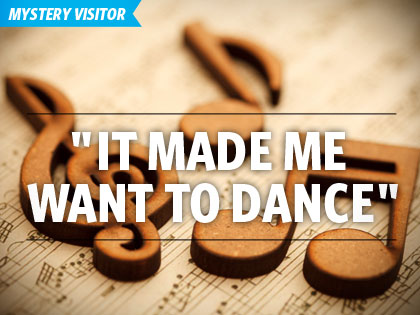 An unchurched person reports on an unannounced visit to a local church. Could it be yours?
A 50-something male visits a 1,000-attendee church in Louisville, Kentucky, on February 10 at 11:00 a.m.
OVERALL SCORE
* * * *
What was it like when you entered the building?
I could hear musicians and singers playing. People mingled outside the worship area. Several people in the waiting room and two people behind a desk welcomed me. As I moved into the worship area, people walked up and greeted me.
* * * * *
Was it obvious where the children's ministry was located and that it was clean, secure and well-staffed? 
I do not have a child. I saw no signs pointing to a children's area, so I did not look for it. Several young children were with their parents in the worship area. The kids had a great time and were very accepted. The bulletin said there was a nursery and toddler care.
* *
Describe the service.
They played contemporary music very loud. It was the type of music that made you want to dance and shake. The congregation was engaged, but did not always sing and stomp with the musicians. The message was about 45 minutes in length. The pastor read several Bible passages. I saw no hymnals or Bibles in the pews. The bulletin did not show the order of the sermon that seemed to jump around with no central message. I had a hard time following it. It did not put me to sleep or stimulate me; it was just confusing.
* * *
Overall, how friendly would you say the church was to you during your visit?
I felt very welcomed. Several times during the service people turned to me and said hello. Just about everyone who passed by said hello and welcome. They seemed glad I had come to the service and wished I would come back.
* * * * *
Would you return to this church?
I would like to return. I would encourage anyone who enjoys a high-energy service to attend this church. It has an upbeat, high-energy feeling and a friendly congregation. I only saw three people over age 65 or so. It is a young group that likes to worship with dancing and singing.
* * * * *
*Adapted from a report provided by Faith Perceptions, which has evaluated more than 2,500 worship services across the United States. Visit FaithPerceptions.com.