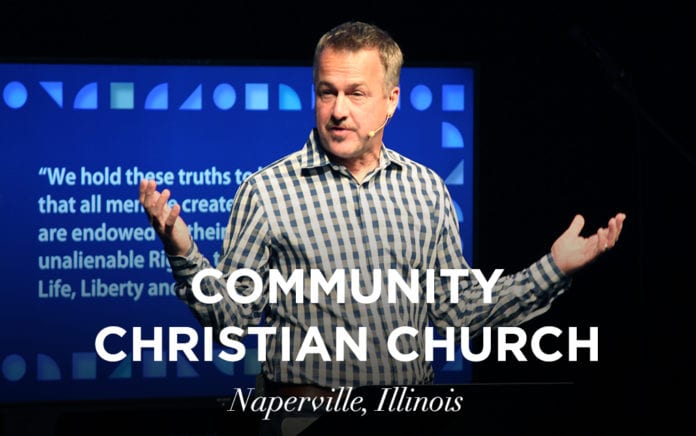 Apprenticeship Equips Leaders to Multiply Churches
At Community Christian Church in Naperville, Illinois, church multiplication starts with leader multiplication.
"As we've multiplied leaders who've come up through our leadership path, we send them out to start new sites, or sometimes new churches, or even what have now become networks or even movements," says Lead Pastor Dave Ferguson. "We started micro and went macro. And it's based on leader readiness. Sometimes churches plant new sites because they've outgrown something. It's reactive. But I think you could describe our multiplication as being more proactive. It's a response to kingdom expansion."
At Community, that leadership path is clearly defined, and it emphasizes apprenticeship.
"I think we talk about apprenticeship, rather than disciple making, at every level," Ferguson says. "I love disciple making and disciple multiplying. Those are great Bible words, but I think what's happened is in a lot of churches it's come to mean cramming more content in people's brains. How do we get them to take another class? So we use the word 'apprenticeship,' which is the same word that Dallas Willard used. Apprenticeship is the idea that you're being trained, yes, to know, but also to do. It's head, heart and hands."
It's life on life, he says. "Really, you're just going to hang out with me, and in hanging out with me you're going to learn what I learn, and you're going to learn how to do what I do. And when I think you're ready and you think you're ready, I'm going to release you to do it."
That's how they've equipped countless people who have risen up out of the church to go on to plant. Take, for example, Troy McMahon, lead pastor of Restore Community Church, a multisite church with campuses in Kansas and Missouri. McMahon used to attend Community and moved through the leadership path: small group apprentice leader, small group leader, coach, staff, community pastor, church planter, network leader. Today, he's not only leading Restore, but he's leading entire church networks. And Restore has planted around 45 other new churches.
"We're constantly developing those people," Ferguson says. "When we send leaders out, they attract people and start different expressions of church."
Community Christian also gave birth to NewThing, a church-planting network consisting of 155 networks with more than 2,500 reproducing churches in 30 countries. And Community plays a key role in the Exponential conference, too. "God has blessed us, and we are grateful to lead a multisite, missional church," Ferguson says.
A vision for being a reproducing church has been part of Community Christian since it was founded 30 years ago.
"We had what we called a three-fold vision," he says. "One, to be an impact church. To impact whatever community we were in. Two, we said we wanted to be a reproducing church, where we would plant other sites and other churches. The third phase of our vision was movement. We felt like if we got really blessed with our efforts to reproduce at every level, this could be what Jesus dreamed of in Acts 1:8, a movement. So that's been our prayer and pursuit."
And for good reason. Ferguson says the potential is great, not just for church reproduction, but also for church reconciliation.
"Church planting is clearly the best way to reach people who are far from God," he says. "And I think church multiplication is a common mission by which churches that might have theological differences, geographic differences, socioeconomic or ethnic differences can come together and collaborate around that common cause. We are seeing that happen both nationally and internationally. I think in some ways, church planting is becoming the cause that's allowing the church to actually function like the body of Christ. What I call the 'great collaboration' is starting to take place."
—Jessica Hanewinckel
COMMUNITY CHRISTIAN CHURCH
Naperville, Illinois
Lead Pastor: Dave Ferguson
Twitter: @DaveFerguson
Website: CommunityChristian.org
Founded: 1989
Church-Plant Affiliation: NewThing
Locations: 10
A 2019 OUTREACH 100 CHURCH
Attendance: 7,000
Reproducing: √