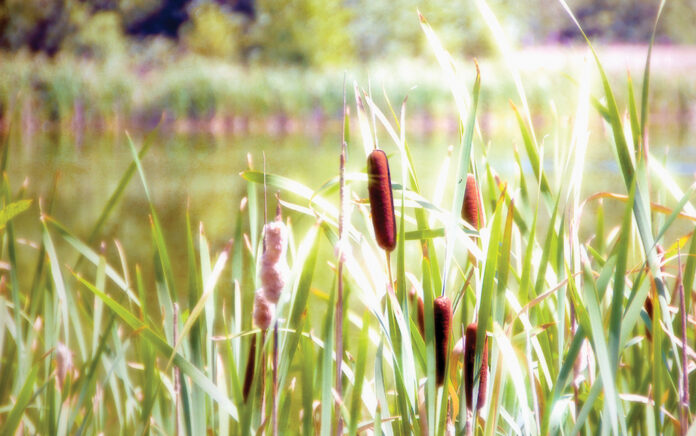 Baltimore church creates an urban oasis.
When Pastor Michael Martin came to Stillmeadow Community Fellowship Church five years ago, he wondered about the 10-acre tract of wooded land adjacent to the church building. Located in an urban neighborhood in southwest Baltimore, the church-owned land is a rare commodity. 
"It was neglected, almost like it was invisible," Martin says. 
One day, he ventured into the wooded area and couldn't believe what he found. 
"It was beautiful," he says. "There was a pond and paths created by deer and other wildlife. I knew then that we needed to become good stewards of this land."
Martin wanted to create a place for his community to meditate and enjoy creation, but the wooded area would need a lot of work. The church formed partnerships with several government agencies and environmental nonprofits to clear out undergrowth and replant saplings to beautify the area. Thousands of volunteers showed up at the church campus to work on the project. 
"Many people are not interested in church, but they are interested in nature, so they came to help," Martin says. "Our members—only 40 in all—were working shoulder-to-shoulder with unchurched people, and we realized that this project was a tool for evangelism."
While still a work-in-progress, the Stillmeadow Peace Park is now open to the community with a walking path and meditation stations along the way. Local schools visit on field trips and educational events, and neighbors of the church visit the park for exercise, recreation and solace. According to Martin, many people who volunteered to clear the land or who have used the park have attended services at the church.
Because of the park, community leaders have come to view Stillmeadow Community Fellowship as a partner to serve the people of Baltimore. The church has become a "resiliency hub," an outpost where people know they can go for help in an emergency. 
"Our goal is to be creatively useful in this community," Martin says. "We want to use what God has given us to help others. We want to show people Jesus' love in that way."