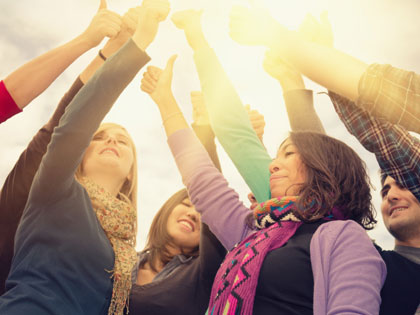 Foreign exchange students swap foods, cultures, with black culture.
Foreign exchange students studying at schools in the Topeka, Kan., area broaden their horizons by experiencing deep-rooted African-American culture as invited guests of Faith Temple Church of God in Christ's annual Cultural Exchange Service and Potluck Dinner.
The idea surfaced years ago when Marie Carter began hosting foreign-exchange students in her home and realized many had preconceived notions about black culture.
"A student told me they are taught that African-Americans do drugs and steal," Carter says. "I wanted them to experience real African-American culture first hand."
With few minorities at Carter's Catholic church, she enlisted the help of fellow school administrator Sandra Lassiter, who also co-pastors the primarily African-American Pentecostal church. Lassiter embraced the idea, saying, "We are here as another venue of support for these students."
And each October since 1998, the 75-member congregation has welcomed these students in worship and fellowship while sharing dishes and experiences from home and abroad.