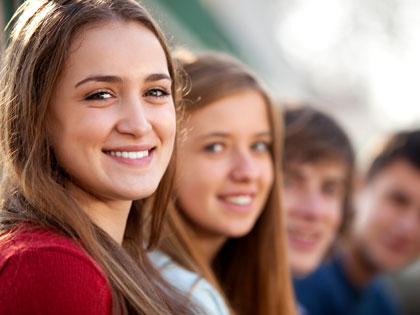 Identifying and developing young leaders is a key to healthy youth ministry.
One element of a healthy and effective youth ministry is the presence of teenage leaders—not just having them, but developing them. Here are five intentional actions to help you launch teenagers into ministry.
1. Broaden your definition of student leadership. Don't define a leader by worldly terms—extraverted, influential, charismatic, dynamic, etc. Our potential audience for finding leaders may dramatically change if we align our idea of leadership more closely to the words of Jesus: Whoever wants to be a leader among you must be your servant (Matt. 20:26).
2. Identify the servant leaders. Who stays after youth group to help clean up? Who isn't afraid to step up and serve when a need arises? The ones who are most likely to say "yes" to helping. Start listing names.
3. Paint a verbal picture. After you identify a potential student leader, cast vision for who he or she could be. Say something as simple as: "Kyle, I think God has great plans for you as a leader. I see a lot of leadership qualities that Jesus views as important."
4. Don't always wait for someone to be ready. Leaders need to be called into action. We want to be leaders who enter into a teenager's storyline and look for the "could be" in them.
5. Provide specific serving opportunities. Teenagers need to "taste" serving. They want to make a difference, and they're more than capable of succeeding in the service opportunities we identify and allow them to participate in. Are there "jobs" within your youth ministry that adults are doing that teenagers could be doing instead?