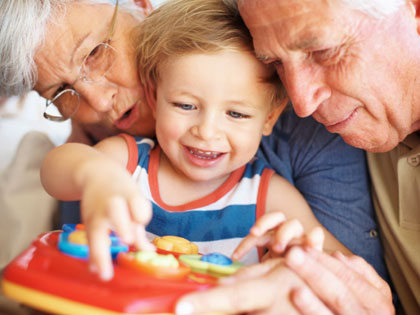 Start a support group to help older adults cope with a return to parenting.
Valparaiso Nazarene Church in Valparaiso, Ind., started the support group Grandparents as Parents to provide listening ears and a therapeutic environment for grandparents who found themselves stepping in to raise their grandchildren.
The group meets one night per month. Half of the participants are from outside the church. They discuss a variety of topics, including financial strain, custody battles, behavioral problems and issues with their adult children. Mental illness and substance abuse are the main reasons grandparents adopt or care for their grandchildren, though the number of military parents stationed overseas is rising. Group members rely heavily on prayers and support from others in the group.
"One of the major pieces of GAP is the relationships that are developed," Executive Pastor Shawn Evans says. "They lean on each other to figure out what this means to be a grandparent raising their grandchildren." 
A longer version of this article originally appeared in the November/December 2010 issue of Outreach magazine.