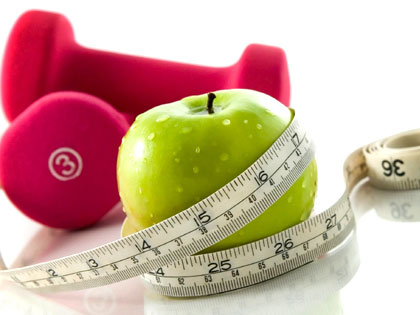 Program improves health and attracts the unchurched
Zion Presbyterian Church on Silvernail in Pewaukee, Wis.
Background:
Last year, those involved in the Get Fit Together program at Zion Presbyterian Church on Silvernail in Pewaukee, Wis., walked a collective 6,000 miles. About 30 participants gathered together each week, hoping to slim down and become more physically fit.
But the best part of the program, says Thena Stevens, the church's fitness specialist, is that only about one-third of those involved in the program attend the 75-member church. The other participants are unchurched or are involved in different churches. Get Fit Together, which includes a weekly weigh-in session, nutritional seminars, cooking classes and a walking program, is truly about bringing people together.
"We started this because we wanted to get to know our community and let people know that our church was here," Stevens says.
As summer arrives and temperatures heat up, encourage wellness—
physical and spiritual—with a fitness program tailored to your community and its needs. 
How to do it:
— At local community centers, gyms and hospitals, advertise a weekly weigh-in session, during which people come to your church, weigh themselves, track their lost pounds, and then fellowship with and encourage each other. Serve bottled water and a healthy snack.
— Every other week, or even monthly, host a nutritional/fitness seminar or class after the weigh-in session. Offer a seminar on cholesterol-lowering meals or a class on cooking with vegetables. Also, bring in a yoga or pilates instructor to lead the group in a physical activity.
— The first week of the program, ask for participants' e-mail addresses. Send weekly e-mails with words of encouragement, Scripture, healthy recipes and upcoming activities or classes. In your correspondence, make sure to promote healthy living, not necessarily weight loss. Although some will lose weight, others may not.
— Form groups to train for and participate in local 5Ks or walk-a-thons. Create T-shirts screen-printed with "Get Fit Together" for the events.
— Make wellness a churchwide initiative. Instead of serving doughnuts with coffee on Sunday mornings, consider granola bars and fruit. At the next potluck, encourage members to bring healthy dishes.
Cost: A basic fitness program can be done for little or no cost. You'll need to buy a scale or two (depending on the number of people interested) and serve water and snacks at each weigh-in session. Ask fitness "experts" in the community to lead classes and give them an opportunity to promote their business or service, such as personal training or dietetics.
 
Result: At Zion Presbyterian's initial weigh-in, 45 people attended, and as a group, they lost more than 200 pounds last year. The church continues to connect with unchurched people who come because a friend invited them.
Takeaway: "There has been so much more participation than we had anticipated," Stevens says, "and Get Fit Together has really been a bonding experience for all those involved. For the unchurched, this gets them through our doors. We do all our presentations in our sanctuary, so they know exactly what we're about."