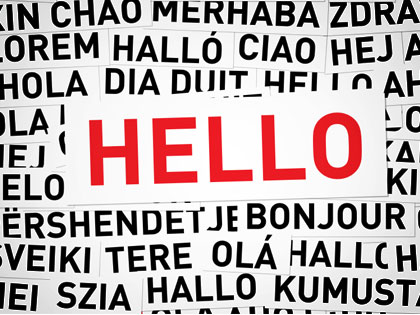 Reach your community through ESL classes
With no official language, the United States has more than 300 different languages spoken today, representing a diverse and increasing population that doesn't speak or understand English. Serve your community by helping people break the language barrier with English as a Second Language (ESL) courses. Students may find that neither English nor the Gospel needs to be foreign. Here's how Covenant Life Church in Gaitherburg, MD did it.
How to Do It
• Evaluate your community's needs. How many people can't speak English? "With 300,000 of our 900,000 local residents speaking English as a second language, we decided we could serve our community in a very practical way through ESL courses," explains Mike Thompson, who helps run the international ministries, and consequently the ESL courses, at Covenant Life Church (covlife.org) in Gaithersburg, MD.
• Seek instructors. Teaching degrees are not mandatory, but are helpful. The classes require about an hour of prep time each week. You'll need one teacher per class or level, with the number of levels varying depending on community interest. Covenant Life has six levels with 10 to 12 students in each. Also, seek childcare volunteers for students during classes.
• Advertise the course. Covenant Life has found that word-of-mouth alone has attracted many students, but a small ad in your local newspaper might help spark initial interest. A few weeks before the course starts, schedule a training session for teachers to explain the curriculum and the course goals.
• Host Events. To supplement your ESL courses, host monthly international events open to the community; encourage ESL students to invite their family and friends. The event can be seasonal, such as a Fourth of July picnic.
Cost
Covenant Life charges $30 per 11-week session, which covers the cost of curriculum and food. Thompson uses Conversation Books 1 and 2 (Prentice Hall) by Tina Kasloff Carver and Sandra Douglas Fotinos. Publisher Thompson Heinle also has a thorough curriculum that might suit your needs. And altaesl.com and daveseslcafe.com are helpful Web sites providing numerous resources.
From the Church
"We share the Gospel through the building of relationships, not through the teaching," Thompson explains. "We do not proselytize. We want to stick to the integrity of the education. We get to know the students on a deep level, often through the journals they keep, and that's how God draws His people."
Many ESL attendees would never have set foot into the church otherwise, Thompson says. "They'd ask, 'We're not religious, is it OK if we take your class?'"
At Covenant Life, it's just fine.
Have you tried this idea or something similar? What was your experience?