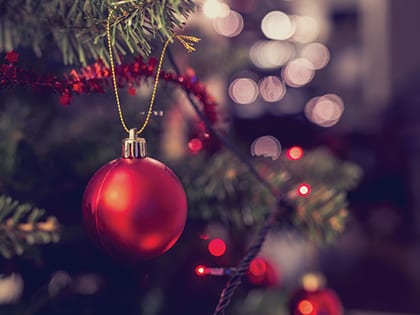 Many small groups take a break from their regular meeting times and studies over Christmas, but that doesn't mean they can't stay connected through serving and caring for others. Get your small groups planning now and praying for ways they can reach out during the holidays. Then, when groups begin meeting again in January, share stories of success and impact (with other small groups and the church at large). Who was helped? How were people changed? How did Christ work in specific situations and relationships?
Here are a few ways your small groups can make a difference this holiday season.
1. Serve.
From dishing up Thanksgiving dinner at homeless shelters to filling needs at church, commit to performing one or two service projects during the holiday season. Groups will grow closer while reaching out at the same time.
2. Plan a unique holiday party.
Is the group comprised of young families with kids? Throw a birthday party for Jesus, encouraging group members to bring their kids and their kids' friends and parents. Is the group made up mainly of college-aged students? Host an ugly-sweater party. The gathering's purpose should be to invite others and celebrate the season.
3. Give.
"Adopt" a child (or two or three) in need and purchase Christmas gifts for them. Donate blankets to a homeless shelter. Help low-income families within your congregation. Whatever causes your small group chooses to support, commit and give generously.
4. Invite and pray for specific friends.
Have people consider the friends and neighbors in their community circles whom they want to invite to Christmas services. Encourage them to be praying for these people now. Then, as Christmas approaches, provide postcards with your church's worship schedule and information for group members to use as invitations.