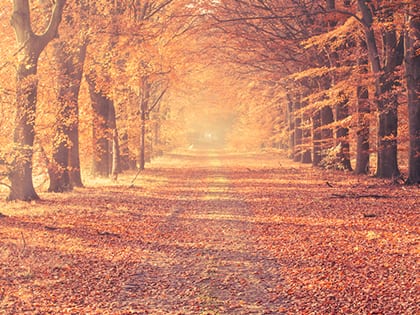 This fall season, try these 25 idea starters to reach your community in creative ways.
From the pages of Outreach magazine and OutreachMagazine.com, and from churches around the country, here are 25 fall idea starters to help you reach your community in creative ways.
1. Host a back-to-school clothes sale.
Host a kids' consignment sale, selling gently used clothes to your community. Give proceeds to your nearest schools.
2. During the first weeks of school, encourage teachers and faculty at local schools.
Drop by the school offices with coffee, donuts and notes that say, "[Church name] loves the faculty and staff at [school name]."
3. Start an after-school ministry.
Serve children outside the church, as well as congregants' kids, with a structured, low-cost program. Separate kids by age and schedule homework time, snacks and outdoor and indoor play.
4. Tutor local students.
Each Saturday during the school year, open your church building for students to come and receive free, one-on-one tutoring from high school students and adults. Include refreshments.
5. Before local high school football games, host tailgating parties in your church parking lot for fans.
Consider holding a raffle for football-themed prizes.
6. Feed the football team.
Connect with athletes in your community and their families by providing a meal and gathering place after games.
7. Empower your volunteers by sending them to local football games to run the concessions.
Or, when the weather gets cold, have them set up a table and hand out hot chocolate and coffee to fans entering the stadium.
8. Serve local Pee Wee league families.
If you're near a field where youth sports teams play, open up your building and allow athletes, parents and other fans to use the restrooms. In colder weather, serve free hot chocolate and coffee.
9. Send teams of three or four people to rake lawns and gather up leaves free of charge.
Deliver baked goods and invite residents to church.
10. Grab some ladders, trash bags and gloves, and send volunteers to clean their neighbors' rain gutters.
It's messy work, but homeowners appreciate it.
11. Provide college-application assistance.
Host workshops to help high school seniors with their college applications, including essays.
12. Consider a harvest event.
Such as a pumpkin patch, carnival, hayride or other activity designed for family fun.
13. October is Breast Cancer Awareness Month.
Invite someone who has battled breast cancer to speak at your church. She can share her story and testimony of how God worked through the situation.