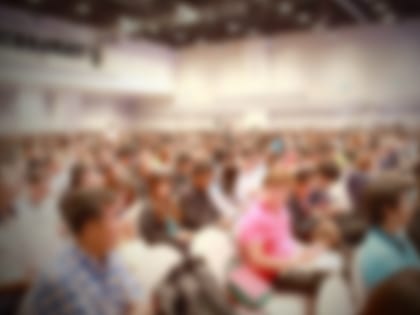 An unchurched person reports on an unannounced visit to a local church. Could it be yours?
A 20-something unchurched male visits a medium-sized church in Ames, Iowa, on Dec. 4, 2016, at 9 a.m.
OVERALL SCORE
✭✭✭✩✩
What was it like when you entered the building?
A volunteer greeted me and handed me a bulletin. I felt welcomed and it was somewhat sincere. The church was not very full due to possible bad weather. The people sat farther apart. The church being somewhat empty did not affect my feelings about it.
✭✭✭✩✩
Was it obvious where the children's ministry was located and that it was clean, secure and well-staffed?
The children's ministry seemed good and looked like children would enjoy it. If I had children, I would feel comfortable leaving them there. I saw signage, information in the bulletin and the speaker made a presentation about the children's ministry.
✭✭✭✭✭
Did you observe anything that would lead you to believe that the church values diversity?
The diversity equaled the typical makeup for this area and age group with a balance of both genders. The church shared in the bulletin and on social media their community outreach.
✭✭✭✭✭
Describe the service.
Three vocalists and three musicians led the music, which was great. The people were sincere and the congregation engaged. All ages would enjoy this music. The greeting of shaking hands was later in the service and not many people interacted with me. One of the pastors introduced himself and that was nice. The 25-minute message was good and somewhat interesting, but I thought he went on a little long and took a while to get to the point. It was about repentance and dealing with sin from the book of Luke. The speaker did a good job and was prepared and comfortable. He used a slideshow with verses and one graphic. The message was easy to listen to, but I did not connect with him well.
✭✭✭✩✩
Overall, how friendly would you say the church was to you during your visit?
The church was somewhat friendly.
✭✭✭✩✩
Would you return to the church?
I did not feel comfortable in this church and will likely not return. I did not connect with anyone and the age group did not fit me. I would encourage middle-class families and older couples to attend this church. I would not return to this church as a single male.
✭✩✩✩✩
Adapted from a report provided by Faith Perceptions, which has evaluated more than 7,200 worship services across the United States. Visit FaithPerceptions.com.