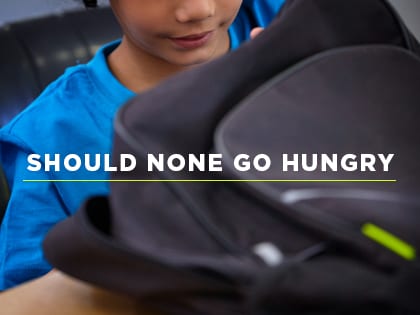 An elementary school principal and member of Redwood Falls United Methodist Church wondered, "The students eat lunch here at school, but what happens over the weekend if there's no food in their house?"
He spoke to a teacher who attends First Presbyterian Church, also in Redwood Falls, Minnesota, and she agreed that the churches should do something to help.
And the Backpacks for Kids program was born. The two churches partnered with their local school to provide backpacks full of food for children in need to take home each weekend during the school year.
Related: South Carolina church provides handmade beds for needy children »
Gail Bielen, who coordinates the program at Redwood Falls, says, "The backpacks include enough food to feed the child for the weekend. There are canned fruits and vegetables, soup, ramen noodles, macaroni and cheese, a box of cereal and some snacks."
The contents of the backpacks vary from week to week, based on donations, and the church asks regular attendees to "sponsor" a week of food. "We have gotten food donations from other churches, as well as companies and organizations in the community," she says.
When the program started five years ago, the churches filled six or seven backpacks. Now they fill 50 bags each week. The churches don't know which students receive the backpacks; they bring the bags to the school and a social worker distributes them to the students' lockers.
"Most weeks, we try to include a note in the bags saying that the food comes from local churches," Beilen says. "I have sometimes included information about our church, such as the Sunday morning service times."
"People at our church and the Presbyterian church saw a need and they wanted to reach out to the children in the community and fill that need," she says.
Find more ways to serve your community »