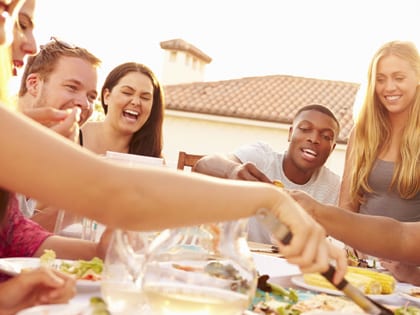 Shift your small group's focus outward by going beyond your meetings.
Serve together. At a homeless shelter, senior facility or after-school program for at-risk children.
Skip your meeting. Instead of your regular meeting one week, host a fun outdoor activity. A barbecue, beach picnic, baseball game, outdoor movie…Make it family friendly, and encourage each group member to invite a friend and his/her family to the event.
Invite to church. Challenge each other to invite one friend to an upcoming church event or worship service.