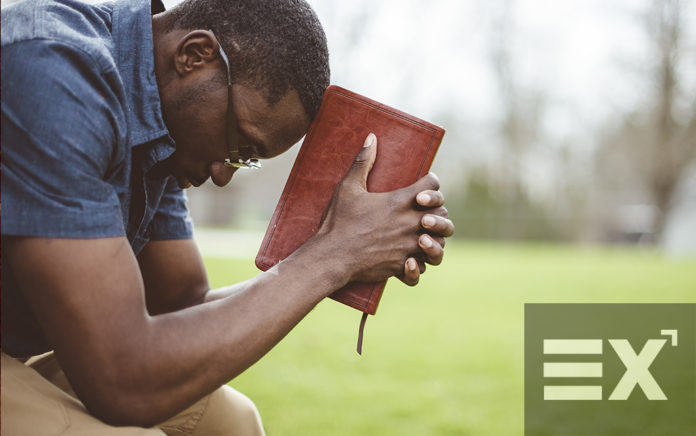 A candid conversation on equity and equality.
It's an election year. The death of George Floyd triggered a nation already in pain from the pandemic. After months of social media, campaigning and debates, it would be understandable if you were to admit that you're suffering from what some have called "race fatigue."
Perhaps you feel as though there are important conversations taking place in our culture, but you don't know how to answer, where to jump in or how to help. In response to this fatigue, many have jumped ship and immersed themselves in the political conversations. The problem is, nothing has changed in our nation. People have fallen into their same familiar trenches, and few conversations have generated more light than heat.
If these issues are not dealt with, they will erupt again and we'll suffer even greater fallout. The church however has a chance to keep engaging and championing the outworking of the gospel. While others run away from the issues, the church may be the persevering agent of change, willing to face them. Ready to listen. Ready to make changes. The need of the hour is leaders who will speak into the issues from a gospel position and help us listen and answer the present concerns.
Long past are the days of the Jim Crow laws, but things still seem disproportionate. For example, it is said by those within the Black community that police respond differently in situations involving Black men than white men. It is said that the justice system also treats them differently. There may also be different expectations placed on Black people than whites in America as a whole. Perhaps there is a higher set of hoops that society asks Black people to jump through and a different set of rules to abide by once they do.
In the latest episode of Candid Conversations Léonce Crump Jr. addresses this sensitive, yet important, topic of the disproportionate treatment of Black and white people in American society.
As a teaser, the following is a Facebook post that Crump wrote about the crisis at the U.S. southern border that involves issues of equity and equality:
Even in an age in which everyone feels they must say something about everything, it is easy to not feel it necessary to speak out in moments of clear and present crisis. But we must, as image bearers, as human beings, as citizens, especially as Christians, speak now and denounce this horrid practice that is taking place at our southern border. First, facts, lest we get lost in the cable news cycle and cease to be able to discern what is real and what is rhetoric—particularly information that is coming from the mouths of our present political leaders.
The inhumane practice of taking infants, toddlers, children and teens from their parents is not being caused by "bad legislation," "legal loopholes" that have been on the books for over a decade and the president is simply enforcing, or because of a court ruling that "makes new legislation necessary."
As the AP described, these events have been solely caused by the executive administration's "zero tolerance" policy. It, coupled with President Trump's executive order, is responsible for spurring family separations. Court rulings do not mandate that course.
Zero tolerance means that when a family is caught illegally entering the U.S., the parents now are routinely referred for criminal prosecution, even if they have few or no previous offenses. That typically means detention for the adults, pending their trial. Under U.S. protocol, if parents are jailed, their children are separated from them because the children aren't charged with a crime.
Until the policy was announced in April of 2018, such families were usually referred for civil deportation proceedings, not requiring separation.
I am a father of four young children, and though my heart aches badly and it feels as though I cannot breathe when I hear the screams and cries of those babies in recent news coverage; and though I cannot imagine my little Ella being ripped from my wife Breanna's arms as she is nursing, this is not the motivating factor for my speaking against these atrocities.
My motivation is the supposed faith that so many who support this move say they hold. How can you be pro-life and watch families torn apart, children kept in cages and infants separated from mothers at the most crucial time of bonding? How can you say you follow a faith that was founded by and for the poor, but despise the poor and believe them only to be leeches and not people with dreams? How can you say you believe the Scriptures, but ignore the hundreds of verses that speak to issues of justice and mercy, from the Old Testament to the New? Here are just a few:
• Deuteronomy 10:17–19
• Isaiah 1:17
• Isaiah 58:6–8
• Psalm 103:6–11
• Amos 5:24
• James 1:25–27
• James 2:1–13
The simple answer: To truly be pro-life, you need to denounce this inhumanity.
America, despite the many opportunities I and others have been afforded, has a bloody and broken history, a history founded on the exploitation and dispensing of various peoples. Our sins run back from this present dehumanization all the way to the founding documents.
The Irish were once enslaved here, their children ripped from their hands. The indigenous peoples of this land were slaughtered as they fought to their last in order keep what was rightfully theirs. My ancestors, brought over like animals, sold in markets as property—they too had their children ripped from them and their families separated. Many Chinese and Japanese people were kept in cages at different junctures in our history, the former while building our railroads, the latter simply for being citizens during a war.
This is the American way, and it will continue to be unless we, her citizens—in particular her Christian citizens—say no. Christians, or at least those who claim they are, have been complicit in every atrocity ever enacted in this country. We cannot let that be the narrative again. Fight this! Fight it for your soul, but more so, to honor the God you say you love and follow.
I denounce this inhumanity. Renovation Church denounces this inhumanity. We will do all we can within the scope of our influence and resources to see it come to an end."
Léonce Crump Jr., is an author, international speaker and the founder and senior pastor of Renovation Church in Atlanta. In 2006 Crump answered God's call to relocate from Tennessee to Atlanta and begin the process of planting Renovation Church. He details the obstacles he and his family faced and the revelations he uncovered during this process in Renovate: Changing Who You Are by Loving Where You Are (Multnomah). A champion for the church's participation in focused and intentional cultural renewal, Crump is the leading voice of a generation committed to operating as God's redemptive agents on the earth.
In the eighth episode of Candid Conversations titled "Equity, Equality and Our Disproportionate Society," Léonce Crump joins Grant Skeldon and Todd Wilson to discuss the topic of the disproportionate treatment of Blacks and whites.