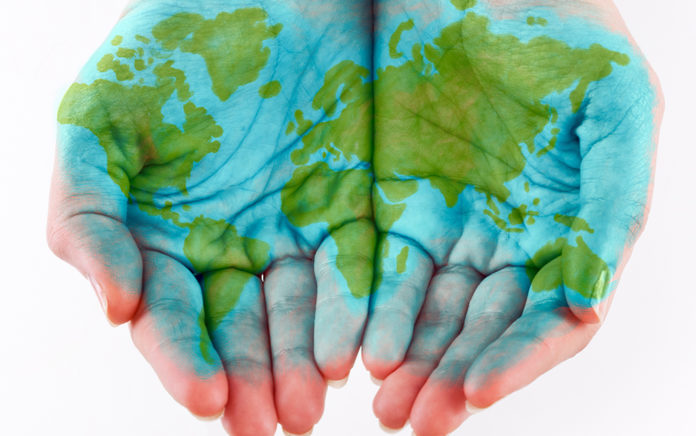 The world is looking for answers. Will we show them the way?
Entering a new decade has a way of causing us to become more reflective. In addition to the typical discussions about New Year's resolutions, folks highlighted and celebrated their milestones from the past 10 years. The dawn of 2020 was a time of rejoicing and celebration.
However, not everything warranted a toast. Australia was dealing with rampant wildfires. The death count was rising in China because of the mysterious coronavirus. The president of the United States was impeached. Then on January 26, NBA star Kobe Bryant died in a helicopter crash with his 13-year-old daughter, Gianna, and seven other passengers. Bryant was 41 years old and just starting what many deemed his second act—a new journey post-retirement that included coaching rising basketball star Gianna. The world was blinded by the chaos, and our minds could not register the reality of the dysfunction and the loss of these fragile lives.
It caused us to question our own lives and purpose. The year 2020 has brought more questions than answers, more doubt than certainty. This year has caused more reflection than resolutions. People want answers.
A Leader Indeed
Over the past few months, I have listened to conversations in various circles about the work of the American church. Some of those conversations have been theoretical, while others are too focused on what is happening within the four walls of the church.
Recently, I was disheartened to hear a comedian say, "The church isn't answering any questions about anything. If you have any questions for Jesus, then ask him in the parking lot on the way to your house." The joke prompted laughs, and then immediate sadness because somewhere deep inside, the truth resonated. Beyond the context of evangelism, very few Christians are asking questions about how to engage our culture and our world in need.
Through mentoring and leadership training, I often find myself reminding God's people that he has called and commissioned us to become his church for the world. First, the incarnate Jesus used the prophetic words of Isaiah to proclaim his earthly ministry with spiritual and physical manifestations for the poor, imprisoned, disabled and oppressed (Luke 4:18–19). He preached and pronounced blessings from his pulpit on those who were poor in spirit, in mourning, the weak; on those who hungered and thirsted for righteousness, the merciful and pure in heart, and on the peacemakers and persecuted (Matt. 5:3–11). Then he worked miracles to proclaim his goodness and grace, a release from the physical and spiritual bondage of this world. Finally, he prayed for us.
He prayed, not that we would be taken out of this world, but that we would be protected from the Evil One who is at work in the world (John 17:15). He prayed that we would be sanctified by the truth of God's Word (John 17:17). Then he sent us into the world, as sojourners of the world, to become leaders who are for the world (John 17:18–19).
We must love the people of God's creation enough to care and present ourselves as sanctified representatives of his work wherever they are. We must become God's agents of peace who declare the truth that although trouble will certainly come in this world, you can rest assured that Jesus has overcome it all (John 16:33).