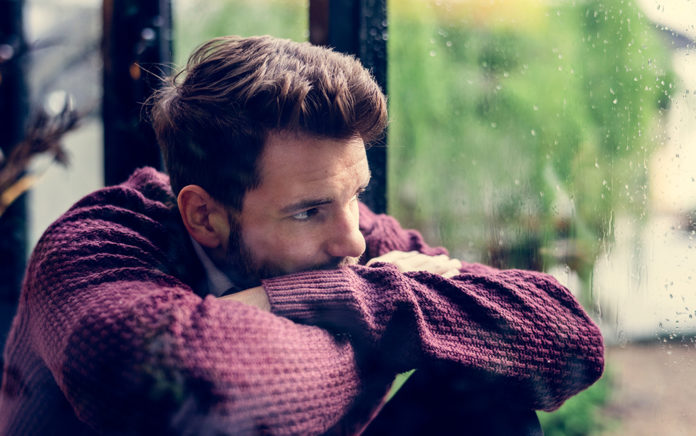 How I learned to heal from the hurts that come with being a church leader.
It took me a long time to realize how wounded I was from planting our church. Opening up my life, home and church to be repeatedly taken advantage of was painful. It hurt to hear that people I'd spent hours counseling, shedding tears over, and giving generously to were moving. Being repeatedly "ghosted" wounded me. And seeing my wife misunderstood and wrestling with unfair expectations from people cut deeply, too.
Pain is unavoidable when pastoring. It can't be ignored. Complaining or white-knuckling our way through won't work. When I was hurting the most, I existed in a state of cynicism, resentment, and frustration. I kept trying to heal on the fly and haphazardly bandage my wounds. But some wounds are too deep for Band-Aids and quick fixes.
Brothers, if we're going to plant and pastor churches for the long haul, we must address our wounds. Our aim should be to maintain our spiritual health and connection to Jesus. But this is easier said than done when we're suffering.
Here are three ways church leaders can prioritize healing from pain to ensure longevity in service to Christ.
1. Assess the Damage.
For years, I took a "head down, shoulders squared" approach to church planting. My motto was "forward at all cost." I kept going, but only out of obligation, not joy. On the outside, I was determined; inwardly, I was dejected, discouraged, cynical, and often critical of others.
David prayed for God to search his heart, examine his motives, and reveal his sin (Ps. 139:23–24), and so should we. But be warned, brothers: asking God to examine you and reveal what's hidden is a dangerous prayer. We may not like what we see.
Yet when God reveals our bitterness, resentment, fear, and anxiety, he also reveals himself, his grace, and mercy. He invites us to rest in him, trust his Spirit's leading, extend forgiveness, uproot bitterness, and lean on his saints in our struggles.
To receive these heart checks, we must routinely hit pause. For longevity in church planting, we must spend time being still before God (Ps. 46:10), reflecting, resting, and refreshing. We can't ignore our pain. We need to know what we're dealing with. We seek help from the One who was wounded for us, for by his wounds we are healed (Isa. 53:5). Pastor, prioritize spending time in God's presence, asking him to search your heart.
2. Grieve Well.
Loss is inevitable and plentiful in church planting. Pastors regularly address painful circumstances in the lives of their flock such as divorce, miscarriages, death, depression, dreams deferred, and more.
We're tempted to focus on and repost baby dedications, baptisms, new campuses, and grand openings. But those are just the highlights. What we celebrate isn't the whole game. Funerals, false starts, failed attempts, fractured friendships, and financial woes are critical parts of our stories, too.
I've been trained in useful ways and taught many things, but I wasn't prepared to handle my pain. I didn't know how to grieve. Pastor, you won't be able to finish your race well if you know Greek but don't know how to grieve.
Grief acknowledges our pain as well as the new dynamics in the aftermath of loss, but it should also draw us to the Savior's healing. Grief propels us to Christ. I've had to learn to grieve desertion, death, and the demise of my expectations. When we know how to grieve well, we're better equipped to help others in our church plants become good grievers, too. Grieving well is a grace of God that leads to longevity and health.
3. Run to Jesus.
When the pain of pastoring becomes unbearable, I'm prone to run in the wrong direction. Desperate for immediate relief, I scramble to seek temporal comforts. I doubt I'm alone. Sometimes in my suffering, I desire to be pacified instead of purified in his presence.
Brothers, to cross the finish line of pastoral ministry, we must turn to the Chief Shepherd when we're hurting, bringing our pain to the foot of his cross. We don't have to suffer alone, for Jesus meets our every need with his sufficiency. He is a man of sorrows (Isa. 53:3) who can sympathize with us because of his own suffering (Heb. 4:15). And he invites us to boldly, not timidly, approach his throne and find grace (Heb. 4:16).
We can run to all the wrong things for relief, can't we? And we may find it, temporarily. But we won't ever know true and lasting healing until we run to Jesus. He is our healer. To him we pray, "Heal me, O LORD, and I shall be healed" (Jer. 17:14).
Church planting is about more than a successful launch. It's about a faithful finish. We can't finish well when we're distracted and embittered by pain. We must strive for longevity in ministry by addressing our wounds and relying on the Lord for restored health.
Our pain is great, but our God is greater. "He heals the brokenhearted and binds up their wounds" (Ps. 147:2). May we be men who glorify God in our pain by trusting him for healing, so we can get on with the mission of discipling nations.
This article originally appeared on TheGospelCoalition.org and is reposted here by permission.