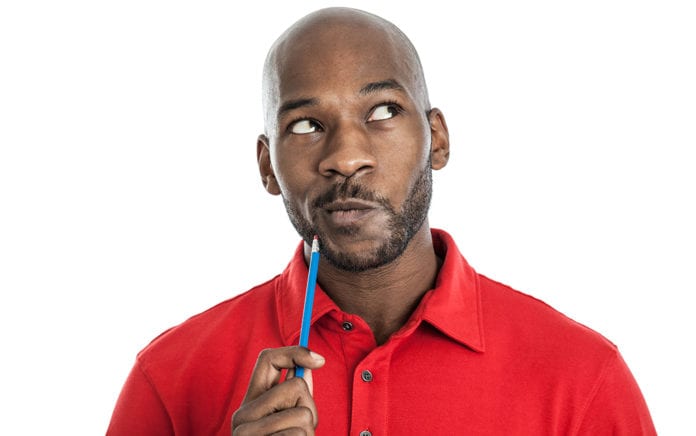 In some instances a name change might be just what's needed to re-energize your ministry.
Google was originally named "Backrub." Best Buy began as "Sound of Music." Sony was originally "Tokyo Tsushin Kogyo." Nike started out as "Blue Ribbon Sports." Churches, ministries and nonprofit organizations are no different, and often need to update their name. Sometimes the reason is obvious, but more often leaders can't always put their finger on a good justification. In many cases there's so much equity and goodwill in a name it's not worth changing, but in other cases there are very good reasons to consider a switch. If you feel that urge, here are some circumstances where I'd strongly recommend you consider changing your organization's name:
1. When the mission has changed. Perhaps you're a nonprofit that began building water wells in Africa, but now you're moving in a different direction. Your name should be identified with the organization's mission, so when that mission changes it may be time to change the name as well. A friend of mine launched a nonprofit that sent American physicians on short-term trips to Third World countries. But after a few years they switched to a strategy of recruiting and training local physicians in those countries to do the work. As a result, they felt it was time to change the name to reflect a different purpose, priority and mission.
2. When you expand, contract or move. Sometimes an organization grows and offers new services or products, and sometimes an organization specializes so they can focus on a more narrow niche. Either way, it's often time to change the name to reflect that shift. Very often churches are named because of their location—a housing development, area of town or section of the city. If the church moves or expands to other campuses, it may be time for a name change.
3. When your current name is hurting your organization. For instance, Phillip Morris, the tobacco industry behemoth, changed its name to Altria in 2001. Their goal was to move away from the negative perceptions people had about the tobacco industry. I've seen other situations where a ministry named for a founder became mired in controversy when that founder was arrested or when churches dealt with a pastor who experienced a moral failure. In other situations an organization's name can be caught up in negative publicity because of political or cultural changes. Negative associations can last for years, so changing a name can help improve that perception.
4. When there's a major shift in culture or technology and your name becomes outdated. UPS was originally the American Messenger Company, but delivery services experienced a radical shift so they changed their name. In a different way, names like "First Baptist," "Third Presbyterian," and other legacy denominational church names don't seem to resonate as much in today's culture. Changes in these situations can often reinvigorate an organization.
5. When your name doesn't translate internationally. Today the world is global. There's an iconic story about Chevrolet launching the Nova model in Spain only to see sales tank. That's when the marketing department realized that in Spanish, "Nova" means "no go." Needless to say, they were forced to call it something else. Perhaps your church launches mission outreaches in countries where the name doesn't mean what it means in the U.S. or there is a legal conflict. In those cases it may be worth a change. And don't forget that in the digital realm even small local churches can have global outreaches. Through live streaming, social media, podcasting and other tools you may already be impacting international audiences, so it's never too early to consider the positive or negative connotations of your name for a global audience.
6. You can't get the URL. Owning the website based on your organization's name (or a variation of your name) as well as the social media platforms are critical in today's digital world. If you haven't been able to secure a URL and the appropriate social media handles that work with your name, then it might be time to change.
7. Shorter and simpler is almost always better. A good example is Bearing Point. It started when two companies merged: Peat Marwick International and Klynveld Main Goerdeler. They could have been "Peat Marwick Klynveld Main Goerdeler," (how about the web address for that!) but changed the name to KPMG Consulting, and eventually Bearing Point. (It was a good move.) I've seen church names that took up most of their letterhead page, so if your church name is "Lighthouse of Hope Deliverance and Healing Center For the Nations" you might want to consider something else.
At my own media and consulting company "Cooke Pictures" we followed this advice—particularly #2. When I launched the company in 1991, producing media projects for churches and ministries, that name worked well. But over the years we've expanded into helping churches, ministries and nonprofits in a much wider arena—digital media, growth strategies, web design and development, church communication, positioning, live streaming, short videos, book publishing—and yes, even name change strategies. As a result, our team expanded, our impact grew and we felt changing the name to "Cooke Media Group" was a much better expression of who we are and how we can help.
The question is: Is it time to change your name? I encourage you to take some time with the list above, talk to your team and consider the possibilities. A new name isn't just something that goes on your sign or website. Sometimes it can re-energize your entire organization.
This article originally appeared on PhilCooke.com.