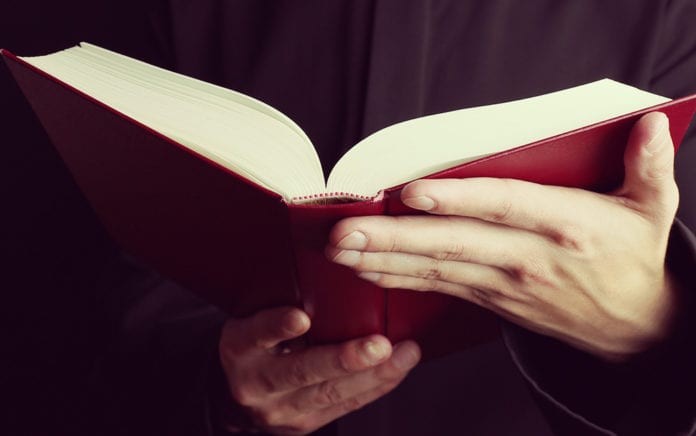 This subtle change in my attitude and thinking revitalized and revolutionized my weekly preaching.
Like most pastors, I learned to preach through trial by fire. It was either sink or swim—and I mostly sank.
Bible college taught me a lot of theory but no practice. I was taught what to preach, but not how to preach.
So my first couple of years in ministry were rough. I was always stressed about what I was going to preach next. What would I say? How was I going to keep coming up with fresh material? It wasn't fun.
I had a few pastors that I could reach out to for help, but my pride got in the way. I didn't want to look weak. I wanted everyone to think I had it all together—which I definitely did not.
In fact, I'd always had an incredible fear of public preaching. I fought God over the call I felt to be a pastor for a long time because I didn't want to have to preach every single week. That thought terrified me.
Now, here I was following God's will, terrified every week. I didn't handle it well. My anxiety was through the roof.
But one moment changed everything.
One Saturday night, as I was moaning to my wife as usual about how I had to preach again tomorrow, she finally shot back, "Brandon, you don't have to preach. You are so negative about this all the time. Either do it or don't. Either get excited about it or get out. You are making life miserable!"
Ouch! That hurt.
But she was right. I love and hate how she can do that. It's what I needed to hear.
The Holy Spirit spoke to me that night through my wife. My perspective was totally wrong. I kept stressing, "I have to preach. I have to preach. I have to preach." But what became absolutely clear to me at that moment is that I didn't have to preach; I get to preach.
Preaching is an honor. It's a great privilege. God has called you and me to share his message. We're entrusted with the awesome responsibility to proclaim his Word and the great news of the gospel.
If we are faithful, God will use our words to bring life from death, hope from despair, and people to heaven who were heading to hell.
I don't have to preach. I get to preach.
This subtle shift in my mindset absolutely changed everything for me. It was a complete turning point in my ministry, because now I cannot wait to preach!
There may be no higher calling than to stand before God's people to proclaim his Word. If you can't get excited about that, you may need to step aside for someone who can.
WHAT ABOUT YOU?
Are you guilty of being negative about your preaching? Are you dreading it every week?
Maybe it's time you shift your perspective.
Instead of saying, "I have to preach this week." Tell yourself, "I get to preach this week!" Say it out loud if you have to.
Flip your perspective. Get excited about what God might do through you. Get pumped the almighty creator God of the universe has chosen and called you of all people to preach this message.
Get in the Bible and get a word from God that is so exciting to you that you can't wait to tell somebody, and preach the snot out of it!
As your attitude changes, so will your preaching. You'll have more energy. You'll be less stressed. You'll get that spring back in your step because you can't believe you get to do what you do every single week. And most of us even get paid to do it!
The call to preach is not a burden; it's a gift. Maybe you need to shift your perspective.
How can you expect the people in your church to be excited about your preaching when you, the pastor, aren't even excited?
YOU GET TO PREACH!
What a marvelous, awesome, and holy responsibility.
Read more from Brandon Hilgemann »
Brandon Hilgemann is a pastor, the founder of ProPreacher.com and the author of Preaching Nuts & Bolts: Conquer Sermon Prep, Save Time, and Write Better Messages. This article originally appeared on ProPreacher.com.