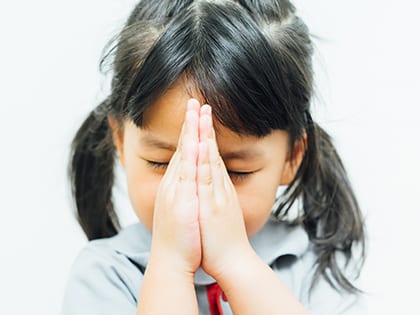 Recent breakthroughs in Malaysia and North Korea, traditionally persecutors of the church, inspire us to be fervent in prayer.
I recently returned from Malaysia (No. 23 on the World Watch List) where secret believers at a secret church told us how their government had been persecuting Christians for decades. They said Malaysia had recently gone through an election in May to vote for a new prime minister. Malaysian Christians had been praying for a change that would give them the freedom to follow Jesus in their country.
ANSWERED PRAYERS FOR MALAYSIAN BELIEVERS
At the same time as the election in Malaysia, hundreds of churches around the United States had joined a 30-day prayer campaign for the country. But this convergence wasn't planned.
The U.S. churches didn't choose the dates to coincide with the election. I doubt few even knew about it. Still, the Spirit called them to pray for Malaysia–and to join with the Malaysian church–during the exact same time as this pivotal turning point for the country and Malaysian Christ followers.
The election outcome was a surprise to the whole country. For the first time in 60 years, the government changed leadership. Now, for the first time in 20 years, the country has a different prime minister who has pledged more freedom for Christians.
The Lord answered prayers in Malaysia.
ANSWERED PRAYER BEGINNINGS IN NORTH KOREA
We've also recently witnessed North Korean leader Kim Jong Un meet with President Trump in a historic meeting. North Korea is currently ranked No. 1 on the World Watch List as the most difficult place to live as a Christian. For decades, believers in North Korea and around the world have been praying for the isolated country and religious freedom.
While we have yet to see what the June 11 summit will produce, we do know that the meeting is unprecedented. Never before has a sitting U.S. president met with the leader of the North Korean regime. We continue to pray that God will use the summit and that it will be the beginning of religious freedom for the underground church of 300,000 believers in North Korea.
3 POWERFUL TRUTHS ABOUT PRAYER
Neither of these major political events in Malaysia or North Korea was predicted or expected to happen. However, both provide hope for Christians, persecuted and free. They inspire us to continue to fervently pray, especially when it seems as if we're praying impossible prayers. And they show us that prayer does indeed bring change:
1. Prayer changes hearts.
Proverbs 21:1 says, "The king's heart is in the hand of the Lord." Scripture shows us that through prayer, the Lord can change the hearts of leaders and advance his kingdom.
2. Prayer changes the world.
Through our prayers and petitions, the Lord hears us. He hears our groans for our persecuted brothers and sisters and does indeed change the circumstances of this world. The election of Malaysia's new prime minister and the U.S. meeting with Kim Jong Un are recent examples of how the Lord can and does begin to put the wheels of change in motion through our desperate prayers. I love what Open Doors founder Brother Andrew says: "Our prayers can go where we cannot … there are no borders, no prison walls, no doors that are closed to us when we pray."
3. Prayer is ongoing; we need it now as much as ever.
In 1 Thessalonians 5:16-18, Paul reminds us, "Rejoice always, pray without ceasing, give thanks in all circumstances; for this is the will of God in Christ Jesus for you."
The secret believers in Malaysia asked that we continue to pray for them. They have renewed hope with a new prime minister and a new government, but they've asked that we pray now more than ever that their new leader would do as he said and provide freedom to persecuted Christians. We must also continue praying for our persecuted family in North Korea as world leaders meet and provide hope for their future.
The Lord answers prayers and has called us to pray without ceasing. Paul tells us in Ephesians 6:12 that we are in a spiritual fight "against the rulers of the darkness of this world." Please join us as we lift hearts and voices in prayer for our persecuted brothers and sisters in Christ. We need you in the battle.
Want to make a difference in your community? Learn more about becoming a connector here.
Open Doors has worked for over 60 years in the world's most oppressive countries, empowering Christians who are persecuted for their beliefs. Open Doors equips persecuted Christians in more than 60 countries through programs like Bible and Gospel Development, Women and Children Advancement and Christian Community Restoration. This article originally appeared on OpenDoorsUSA.org.