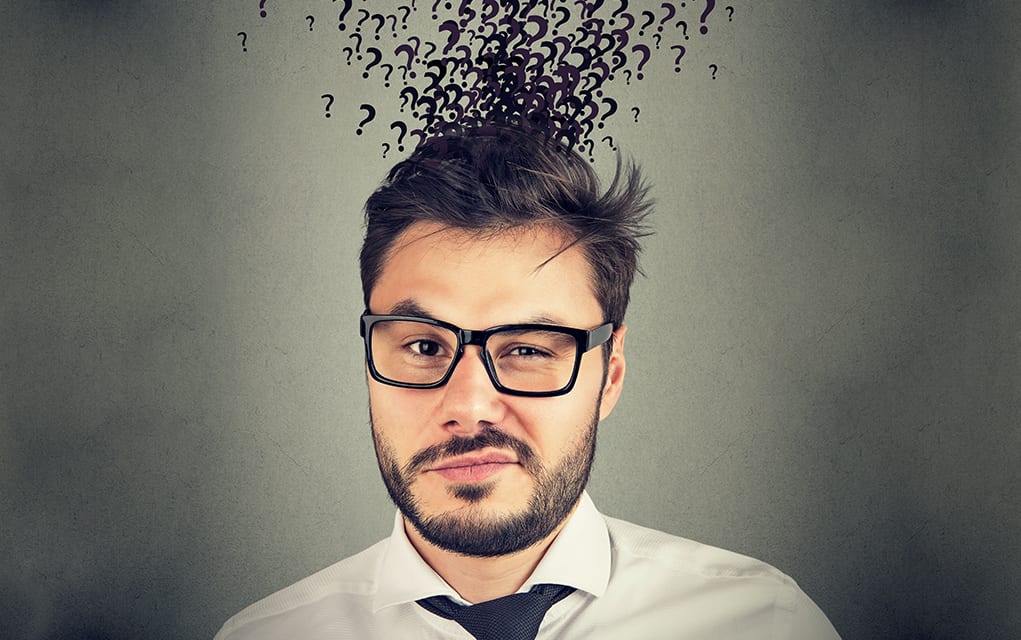 Here are ways to be be a faithful witness in an age when fewer and fewer people are identifying as Christians.
There's no question, Americans are—and have been for quite some time—becoming less and less religious.
In a study conducted by Pew Research, we can see this shift happening over the course of even the past few years. In 2007, 78.4 percent of the U.S. population would have called themselves a Christian; just seven years later in 2014, that number dropped by almost eight percent. In other words, this decline represents a one percent decrease in the number of Americans identifying as Christian per year—a small, yet staggering, data trend.
Particularly, though, this trend can me seen most profoundly in young adults—millennials as they are so infamously known. When asked, only about four in ten millennials would say that religion is important in their lives. Furthermore, looking at data from the American Religious Identification Survey, about one third of all college students identify themselves as secular and generally irreligious.
So, what does this data mean for our nation?
THE DATA DOESN'T LIE
It seems clear that we are living in an increasingly skeptical and—in some ways—a post-Christian culture. That's not to say that America has completely relinquished its Christian roots and begun the process of closing churches and or religious institutions. Thankfully, Christians living in the U.S. aren't being actively persecuted for their faith as our brothers and sisters overseas experience on a daily basis.
Instead, what we're seeing is the growth of an American populace that is largely disinterested in the faith of their forefathers. Many who maybe grew up in a church-on-Sundays kind of home and loosely practiced their faith are choosing to abandon their affiliation with the Christian church. This, in large part, is happening as more and more people are becoming convinced that the Christian faith is "out of step" with modern culture.
Many feel that Christianity (and perhaps religious teaching more broadly) stunt intellectual curiosity and serious thinking. David Silverman, renowned atheist activist and author argued this in his book, Fighting God: An Atheist Manifesto in a Theist World: "Atheists seek truth; theists ignore it." Some agree with Silverman; faith and reason are so at odds with one another that any attempt to reconcile the two ultimately proves futile.
There's no denying it—our age is one that is largely dominated by doubt, disbelief and skepticism of religious dogma and practice. Many believers find themselves unsure how to respond, what to say and whom to say it to. As Christians, how we choose to engage this skepticism matters; as Christ followers, we're called to do so with thoughtfulness and conviction.
ENGAGING A SKEPTICAL NEIGHBOR
There are several things to remember when trying to engage a friend, family member or neighbor whose holding reservations about the Christian faith.
First off, remember that your job is to get to know people not objections. Relationships rooted in mutual care and appreciation for one another are the best path towards sharing Christ's love with someone.
But, this kind of relational outreach may be more difficult than we once thought. David Kinnaman, President of Barna Group, has found this through his research:
"Figuring out how to effectively engage skeptics is difficult. One of the unexpected results we uncovered is the limited influence of personal relationships on skeptics. They are considerably less relational and less engaged in social activities than the average American."
Building relationships with unbelievers is hard. Sometimes it will happen naturally, other times in won't. But, our responsibility as Christians is to focus on the cultivation of these friendships as a means to glorify God and live as vessels of his love and light in this world. As Jesus told his disciples: "As the Father has sent me, so send I you" (John 20:21).
You can also pray for the Holy Spirit's leading during conversations with skeptics. Be informed about key topics and memorize key Scripture passages beforehand. As Scripture instructs us, "But in your hearts revere Christ as Lord. Always be prepared to give an answer to everyone who asks you to give the reason for the hope that you have. But do this with gentleness and respect" (1 Peter 3:15).
Whether you're on a plane, train or automobile, the important thing is to pray for God to open doors for you to enter into these sorts of conversations. Offer yourself up as a resource to people and don't shy away from answering their questions or addressing their concerns.
Despite the value of preparation, we also must remember that as Christ followers, we act only as participants in this work of sharing the gospel. Only God is capable of doing the hard work of changing people's hearts and minds—our job is to love and share prayerfully trusting that he will finish every good work that he begins in a skeptic's life.
Ed Stetzer, an Outreach magazine contributing editor, holds the Billy Graham distinguished chair of church, mission and evangelism at Wheaton College and the Wheaton Grad School, serves as Dean of the School of Mission, Ministry, and Leadership at Wheaton College, is executive director of the Billy Graham Center, and publishes church leadership resources through Mission Group. This article originally appeared on The Exchange.