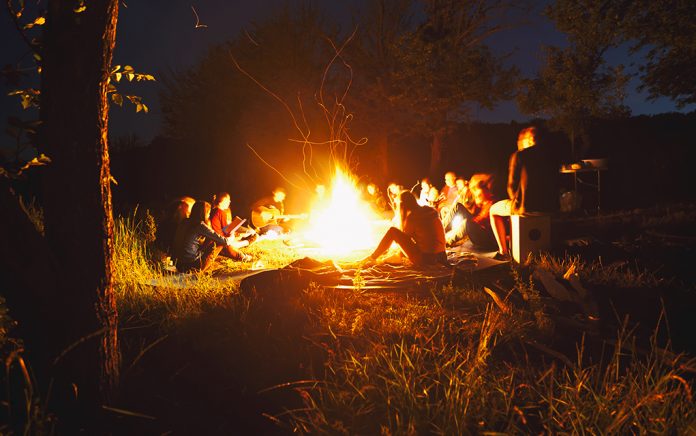 A taste of rich Christian community
If you grew up in the Western church, you probably attended children's camps, youth camps or church camps. You might even have fond memories of those extended summer days—simple food, corny talent show skits and late night laughter.
But you may never have considered how subversive a camp really is—or at least could be.
To understand camps in their true context, I want to draw a line back to the earliest disciples of Jesus.
These are the folks who walked, talked and breathed the teachings of their Messiah Jesus. They either sat at his feet and listened themselves, or learned from someone who did.
So it's fascinating to see how they lived out his instructions—fresh from the Messiah himself. After all, there were no layers of church ritual or even Scripture interpretations to peel back—just pure unadulterated Jesus.
We can read all about these early days in the first few chapters of the book of Acts.
"They devoted themselves to the apostles' teaching and to fellowship, to the breaking of bread and to prayer. Everyone was filled with awe at the many wonders and signs performed by the apostles. All the believers were together and had everything in common. They sold property and possessions to give to anyone who had need. Every day they continued to meet together in the temple courts. They broke bread in their homes and ate together with glad and sincere hearts, praising God and enjoying the favor of all the people. And the Lord added to their number daily those who were being saved." —Acts 2:42–47
What strikes me about this description is how utterly foreign it feels to the way we live today as believers. We're just not that devoted to daily teaching and prayer. Fellowship is once a week, if that. We rarely share our possessions with each other (except maybe the Netflix password—and even that is reserved for family and significant others). Most of us are not eating dinner together regularly or spending time praising God outside of a Sunday morning.
Frankly, we're just not experiencing the kind of Christian community that those early believers had. When I read this passage I get kind of inspired … and also, a bit jealous. I don't know about you, but I want that. That deep experience of community sounds amazing.
Maybe that's why some of the biggest sitcoms ever—The Big Bang Theory, Friends, Seinfeld—revolved around a group of friends who shared their lives, laughs and loves at a deep, deep level. We long for it.
But, you know, there is one time when we experience such a depth of community. And you know exactly where I'm going with this …
Camp.
Once a year, for just a few days, we get to eat all our meals together communally—in fellowship around cheap plastic tables.
For a few brief days, we share almost all our possessions—we share a dorm room, we use communal plates, cups and cutlery, we share bedrooms and we even share bathrooms.
(Toothbrushes remain off limits—thankfully.)
Perhaps most counterculturally, rich and poor live together at the same level at a camp. We all get the same lumpy beds:
"No one claimed that any of their possessions was their own, but they shared everything they had." —Acts 4:33
And as a result there are "no needy persons among them" (Acts 4:33). This is not communism—it's radical upside-down kingdom living on a short-term basis. Or as I call it—subversive camping.
Once a year, for just a few days, we receive a depth of regular teaching and worship that lights our hearts on fire (Perhaps the camp bonfire is a metaphor for that.). And for most of us, we come home from camp on a spiritual high. We come home closer to God and closer to each other.
At camp, we live counterculturally in a world that teaches us to hoard our possessions and withdraw into our Netflix nests. At camp we subversively simplify our lifestyles so that the needy are welcomed and our time can be freed up to focus on the things of God.
For just a few days, we've had a glimpse of the kind of Christian community Jesus meant for us to experience on a daily basis. It's almost mystical.
I guess that's why I'm a big fan of camps. They're a subversive taste of a different way of living. And we all need that.
Read more from Craig Greenfield »
This article originally appeared on CraigGreenfield.com and is reposted here by permission.