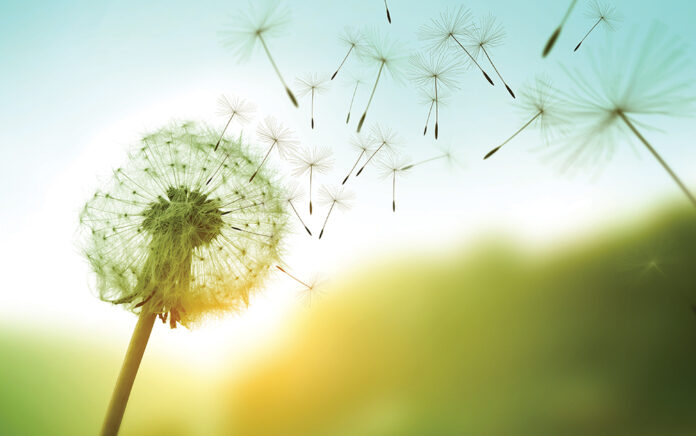 5 levels every church must reach to fulfill the Great Commission
Of the estimated 300,000-plus churches in the United States, 93% have never planted a single church. These numbers beg the question, Why? Why is almost every U.S. church ignoring or neglecting the multiplication plan that Jesus set in motion for his church when he gave his Great Commission?
The bottom line is that we need to reproduce. We need to shift from the accumulation-based scorecards of the prevailing paradigms that are so ideally suited for producing cultural Christians. If we are going to make a real difference and move the needle from 7% of churches that reproduce to 10% and beyond, we need to start with a new scorecard and paradigm for success.
We need church leaders focused on reproducing by planting churches. We need multipliers. We need a new generation of leaders who throw off the old wineskins and embrace new models. We need fresh expressions of church that will more naturally let us embrace and focus on making disciple makers, building multiplication capacity and mobilizing everyday missionaries.
The Math of Multiplication
Exponential lays out five different levels of multiplication to help church leaders determine where they are and where they want to go. It starts with Level 1 churches, which are subtracting—their attendance is declining. Level 2 leaders are in churches that have survived and have their sights set on growing but not multiplying.
The churches at Level 3 are growing by addition, not reproduction. They are consumed with adding the next service, the next campus or the next program. The goal with Level 3 churches is simply to get bigger.
Level 4 leaders, on the other hand, sense that there is something more than attendance growth and are drawn to a future that's more about planting churches and valuing multiplication. While they will still measure attendance and giving, their primary metrics of success center around sending and releasing. They pursue planting churches as a normal and regular part of their existence. They continually develop and send thousands of people out to be part of church-planting teams. Over their lifespan, these leaders plant hundreds of new churches.
Level 5 churches are an extension of Level 4 thinking. The easiest way to think about multiplication is considering something that has reproduced to the fourth generation. Churches that plant churches that plant churches become embedded with an ethos that impacts generations of churches, well beyond what any individual church could do on its own.
Characteristics of a Level 5 Church
To steward the multiplication conversation and better define levels of multiplication, Exponential worked with national leaders from various multiplication ministries and churches to identify characteristics of the Level 5 church. These characteristics include:
Jesus is Lord.
A culture of biblical disciple making
New measures of success/scorecards
Empowering systems
A bias to "yes"
A sending impulse
Easily accessible (everyone gets to play)
A minimal ecclesiology
Messy, insecure and risky
Adaptive systems, including liberated financial systems
Apostolic atmosphere
Multiplication-focused leadership
Kingdom-centric/geo-centric focus
Relational affiliation to a tribe, family or network of churches
Everyone is a missionary.
Creating a culture of multiplication around these characteristics requires a shift in paradigm. These shifts, as articulated by discipleship author and speaker Dave Rhodes, are as follows.
1. A shift in the hero story for the primary leader from being the hero to becoming the mentor who creates heroes that become mentors.
Every true shift in a church or organization begins with a personal or heart change in the primary leader. Marked by a sense of holy and humble tenacity, the multiplying leader shifts from being simply the hero of the church and instead uses his or her power and influence in a mentoring role to help others become the heroes and the future mentors the church will need.
2. A shift in expectation for every believer from being consumers or converts to being disciples who make disciples who make disciples to the fourth generation.
To shift from being a community of consumers, the Level 5 church trains their people in the character and competency of Jesus, empowering and equipping them to make disciples who make disciples to the fourth generation. Multiplying leaders start asking future questions: How many fourth-generation disciples does our church have? Have we seen that number increase from last year to this year? Is what I'm doing now as a leader going to get us to the fourth generation?
3. A shift in opportunity for every disciple from being a volunteer in a church to becoming a missionary to a mission field waiting to be declared.
This distinctive may be the most important of any of the shifts. Level 5 leaders take the priesthood of believers seriously. To become disciples who make disciples who make disciples, people must start thinking of themselves differently—as potential pastors or missionaries with a church waiting to be birthed among those with whom they live, work and play.
4. A shift in operation for the system from the bias of "no" to the bias of "yes."
Becoming a Level 5 church means shifting the systems of the church and being open to redefining what a church is. We shift our systems to move from, "We can do it; you can help" to "You can do it; we can help." We develop adaptive and empowering systems that create a culture at the edges that quickly and easily says "yes." By clearly defining our core mission (making disciples), we can decentralize, allowing our church to adapt and multiply into new contexts without spending unnecessary time on bureaucratic decision-making.
5. A shift in the scorecard instead of counting the number of people in any one church to the percentage of a population changed.
Level 5 churches measure success differently than other churches. Instead of just counting the number of people who come to the church, multipliers are more concerned with the growth of the kingdom among their surrounding neighborhoods and networks. Functioning from a collaborative kingdom mindset, this means creating change within a population distinctive that's bigger than what any one church could do on its own. This shift from accumulation to transformation requires us to create networks or families of churches that work together to see the "win."
Are You a Multiplying Leader?
Reproducing churches must be led by multipliers who are passionate about creating and maintaining a biblical culture of multiplication. Leaders who have the courage to surrender their egocentric scorecards and embrace a multiplication scorecard. They understand, own and manage the three dimensions of healthy multiplication: disciple making, capacity building, and empowering systems for mobilization.
Multiplying leaders are diligent at considering fresh expressions and models for the future, like the microchurch and the metaverse/digital mission field, that will more naturally promote a culture of multiplication.
There's a reason why only 7% of U.S. churches ever reproduce. Moving that multiplication needle requires leaders like you to face and deconstruct your current scorecard, and then redefine your success via new scorecards, both for your church and for you personally. Bottom line, becoming a multiplier takes action.