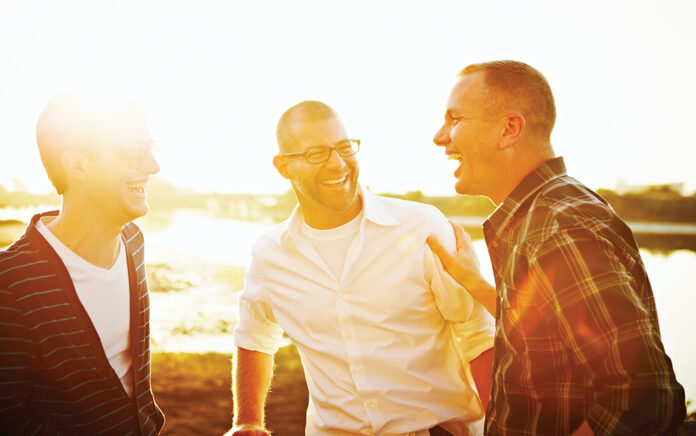 A South Carolina Pastor Models the Journey of Discipleship
What can we learn from the life of Christ about disciple making for church multiplication? What are the transferable concepts for today's church leaders who are planting churches? How can we intentionally disciple others as we move toward a multiplication mindset?
We don't know exactly how Jesus spent all of his time, but we know what was preserved for us in the Gospels. What we see in Jesus' ministry is very clear: "If you want to do what I do and see who I am, come with me."
Jesus drew large crowds. But when he drew crowds, he then subsequently scattered them by calling them to something bigger: making disciples. He wanted to see multiplication through disciple making, one person at a time.
Learning From Great Leaders
In 2000, Pastor Jeff Shipman planted Crossroads Church in Columbia, South Carolina. Crossroads Church is an Outreach 100 reproducing church that has helped plant nearly 30 churches since its launch over 20 years ago.
Shipman follows Jesus' model of discipling. "My heart isn't merely church planting," he says. "My heart is really about multiplication. We multiply disciples. We multiply leaders. We multiply groups that are in multiplying churches. That's the progression."
Years ago, Shipman made the connection between discipling and multiplication by listening to Ralph Moore, a multiplication catalyst with Exponential. Moore's mentor, Dwight Smith, once asked, "Has God called you to plant a church or to reach a city?" Through the stream of Hope Chapel, first in California and then in Hawaii, Moore has been part of planting 70 churches directly with over 2,300 churches tracing their roots back to those 70 churches.
Shipman learned as a young man to seek the voices of disciple makers like Moore and Smith—disciple makers who were lighting a multiplication fire in him, challenging him to think about church in new ways. What if we did things differently? What would happen if we defined success as a church differently? What would it look like to have a scorecard that prioritized multiplication over addition?
The Power of Discipleship
A bivocational church planter who drove a UPS truck got Shipman's attention in 1985 when Shipman was a freshman at the University of North Carolina. The driver asked, "Have you been discipled?" Shipman wasn't sure what that meant, but he soon found out.
This godly man started by showing Shipman how to have a quiet time—at 5:00 a.m. The man invested in Shipman for six years; he ate with the man's family and watched him discipline his children. Shipman learned the traits he wanted in a wife. He doesn't remember what Bible study they did together, but he knows the impact this disciple maker had on his life.
"What would it look like to have a scorecard that prioritized multiplication over addition?"
Having a church planter come alongside him in college and hearing from Ralph Moore as a young planter himself created the drive in Shipman to invest in others who are planting churches. At one time he inherited some bored, disinterested youth pastors nobody else would take under their wing. He switched gears from church planting to mentoring and wondered, How do we disciple these young leaders? 
A well-developed leadership plan for these young leaders was nonexistent, so Shipman started with what had been used on him—get up early and meet for prayer. Read the Word of God, chapter by chapter, and let it sink in. Talk about marriage and ministry. It wasn't complex. The key was consistency. Just like Jesus, he says, "Model it. Don't give away what you don't possess. Live it."
This loose, yet straightforward approach does not include assessing and labeling who might be a church planter, a missionary, an elder. It is more about undergirding marriages and guarding hearts. The intent is to help young leaders become multipliers where they live, work, study and play.
"
Let's Go Get This."
Having a leadership pipeline is an important part of Shipman's church planting network these days. His approach is to keep it simple—get the group together and disciple them. Get involved in their lives. 
Here are a few of his tips:

* Look for what church-planting organizations are doing in your area.
* Join and collaborate with a church-planting network and put your own DNA on it.
* Investigate your denomination's or network's offerings.
* Research what is available at a local Bible college or seminary.
* Enlist interns and residents.
"It all comes back to one core question: Are we making disciples?"
Having a rather organic approach to disciple making does not mean it lacks intention. One time, Shipman prayed for names of faithful men to be revealed to him—guys who had a heart for Jesus and were already in ministry. He tapped the men on the shoulder in whose lives he was already seeing faithfulness. 
He texted them on the Friday night of a men's retreat and asked them to meet him after breakfast. He said, "I want to invest in you guys. We're going to be committed to the vision of reaching every man, woman and child in Columbia. And if that's the ride you're signing up for, let me know." All of them said yes.
Men and women in your church are waiting for somebody to tap them on the shoulder and say, "Let's go get this."
Relationships Are Key.
Discipleship can take on a formal, programmatic approach at a church like Crossroads; however, Shipman describes something far from the prescribed small-group plan. There is an entrepreneurial spirit when it comes to planting groups or planting ministries. 
For example, a stay-at-home mom started a prayer ministry in downtown Columbia on Saturday mornings in a market. The group wears T-shirts with "Want prayer?" emblazoned on the front as they walk around and pray with people.
Crossroads' groups are reaching people far from God but close to their church. Shipman calls it a matrix of relationship and coaching rather than a program.
When asked about a scorecard for a church that is pursuing multiplication, he elevates life transformation and discipling relationships over typical addition-based metrics. There are places in Columbia where Crossroads and the local networks did not plant churches, but there are transformed lives. It's a multiplication mindset.
And it all comes back to one core question: Are we making disciples?