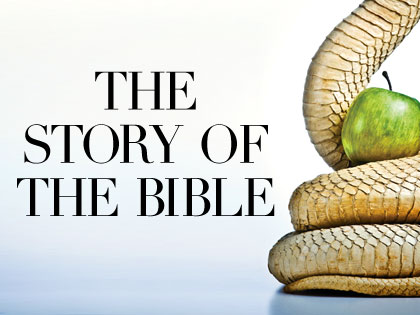 There are two kinds of biblical illiteracy. One is not knowing the Bible's facts. The other is not knowing its story.
To a person, the pastors, church leaders, academics and culture watchers interviewed for this article expressed more optimism than dismay over the future of biblical literacy despite much evidence to the contrary.
They have all heard the horror stories. Like Tonight Show host Jay Leno "Jaywalking," asking "Who was Joan of Ark?" and someone answering, "The wife of Noah." Or the daunting statistics: one in 10 believe Moses was an apostle; one in three can't name the speaker of the Sermon on the Mount; and one in two adults can name only one of the four Gospels.
But that's not so much what troubles them. They speak of a deeper illiteracy—the loss of the biblical story of God's redemption of humanity.
According to recent surveys, 75 percent of Christians believe the saying, "God helps those who helps themselves," and 81 percent contend spiritual maturity results through following biblical rules.
At the same time, more than 85 percent of non-Christians believe Christians to be judgmental and hypocritical.
"If we are to engage the Bible into culture, we must return to the story of John 3:16, 'For God so loved the world, He gave His only Son," says Samuel Rodriguez, president of the National Hispanic Christian Leadership Conference. "Without the story, we really have nothing to offer. With it, we have what everyone hungers for."
A Pivotal Point in Redemptive History
Along with a collective voice calling the church back to its defining story, leaders of Bible engagement believe we may be standing at a pivotal point in redemptive history.
Through a network of global connectivity, new technology and social media, the defining biblical story, if recovered by the church, awaits retelling and understanding in unprecedented ways.
"We began by thinking we could maybe slow the drop in biblical illiteracy," says Bobby Gruenewald, who helped create the mobile app YouVersion in his job as innovation leader at LifeChurch.tv. "We now can envision this generation as the most biblically engaged in history."
When Gruenewald launched the app for iPhone in 2008, he was shocked to learn of 83,000 downloads in the first three days. His surprise continues to expand. Today, the app resides on more than 76 million devices.
More impressively, users spend nearly 2.5 million minutes per month using the app. Offering 400 versions in 200 languages, YouVersion provides 300 reading plans so people can "engage, not just access" the Bible.
Logos Bible Software experiences a similar success story. Started in 1991 by Bob Pruitt and partner Kiernon Reiniger, the company now employs more than 300 people, and its products—primarily Bible study software and mobile apps—are used in 180 countries. Of the 1.3 million users, more than 100,000 clock the hours of a student (and not just reader) of the Bible.
Unprecedented Connectivity
"I would say the biggest reason for a rise of engagement is the Bible's new proximity to each person's life," Gruenewald says. With a single device that fits in a shirt pocket, a person has access to nearly unlimited information, and an organization tool for almost all of life—music, contacts, videos, photos and books.
"It drastically changes the way people access information in our culture," Pruitt says. "When I'm watching a movie at home with my wife, I have an iPad near me. If I see something that interests me, I go online. Years ago, I would have had to write it down and go to the library. That's a drastic change of technology."
In terms of Bible engagement, new technology provides an unprecedented level of connectivity with people (customized studies for small groups and sharing Scripture through social media), information (access to nearly unlimited Bible references and study tools), and the biblical story.
"As people read the Bible through one of our plans, they tend to connect the dots of the facts they know about the Bible in the context of its overarching story," Gruenewald says. "They are then better able to share that story with people who have not yet come to faith."