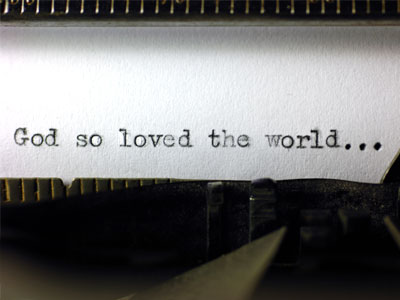 Ed Stetzer: Everyone is talking reproduction, but not enough churches are having babies.
Seems to be that churches must be on some powerful birth control. They are not reproducing. And I don't get why.
It's natural. It's normal. It's essential. And we all know how to do it. But somewhere along the way, church reproduction and multiplication became unusual or strange in North America. And I am not happy about it.
The church is the most powerful institution in the world. Where no electricity and running water exist, you will still find a church that is planting churches. When governments grow corrupt and economies crash, the church still stands and plants more churches. Nothing in the world and nothing in the last two millennia of history can compare to the church. It advances best by exponential and explosive multiplying. But not here.
The church matters. It is God's agent of change for the hopeless. It is how He delivers transformation to a hurting world. Through the church, God unfurls the banner of mercy and announces the kingdom of grace. He has assembled the church to tell and model the most important issue in life—how to spend all of eternity with God Himself.
God has chosen the church to make known His multifaceted wisdom to all in authority (Eph. 3:10). Whether a power in the heavenly realm or an authority on the earth, the church is where God rolls out His message. It is used by God to speak to the weak and the strong, the poor and the rich, the hopeful and the hopeless.
We believe in the church not only because of what we have seen, but because of what Christ can do next. He constantly amazes us at how lives are changed through the church.
That is why church multiplication is so vital, and why I love church planting so much. Depending on how you count, I have personally planted five. Each time I learn about a church being planted, I get ready to witness lives changed. I prepare myself to hear about cities touched by God's grace. I feel assured that entire nations will be transformed by the Gospel. Church planting is almost the most effective evangelistic strategy in the world.
What's the most effective? Church multiplication movements. When churches plant lots of other churches, our witness advances exponentially. The Gospel goes viral. We need that kind of movement today. One that cannot be controlled, confined or contained.
Church researcher and author Warren Bird and I co-authored the book, Viral Churches: Helping Church Planters Become Movement Makers. By our definition, a church multiplication movement happens when churches:
• Multiply at a 50 percent rate (100 churches one year become 150 the next year)
• Reach 50 percent of their new people through conversion (they are reaching the lost)
• Multiply to the third generation of churches (parent, child, grandchild).
Yet I feel like a tired husband in yet another round of false labor. Everyone is talking reproduction, but not enough churches are having babies.
I hope and pray to see a church multiplication movement in North America during my lifetime. I love local churches and know that God is moving in them. But we need more churches that want to see more churches planted.
Conferences, books and articles can point the way, but only God can change the heart. We have a lot of right information, but we haven't made enough application. It will take a passion for reaching people far from God and a willingness to sacrifice for multiplication. It will even require a new kind of surrender. But I challenge you to take up the work of supporting, cheering and even boldly leading what becomes a viral church.