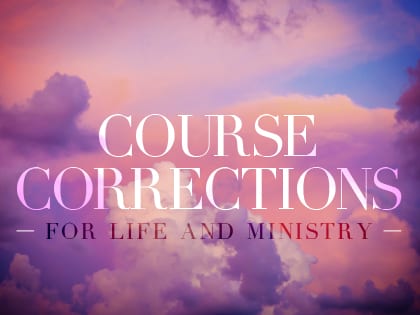 Wisdom and insight gained from 40 years of prayer and listening to God
K.P. Yohannan was just out of school when his mother placed 25 rupees in his hand for a train ticket to travel to Operation Mobilization's headquarters in Trivandrum and apply to serve on a missions team. There, he received his call to speak, as well as commit himself to a life of radical discipleship. That sacrificial gift from his mother has resulted in thousands of people in India and around the world meeting and serving Christ. As founder and international director of Gospel for Asia, Yohannan has crisscrossed the globe for the last 40 years, focused on the masses of people in South Asia who don't know Jesus.
Here, Yohannan shares three lessons he has learned over the last four decades that have become foundational to sharing in God's burden for his people.
What does it look like to follow the Lord and carry his burden? In my journey of serving the Lord over the past 40 years, I've learned many lessons that have become the foundation for our ministry, Gospel for Asia, being able to take part in the Lord's Great Commission and share in his burden for multiplication.
1. Wait on God.
All that brings glory to God and lasts in eternity must have its origin with God, not with us. Along with this, another principle weaves throughout Scripture. Over and over again, we see:
Waiting on God precedes the unfolding of his plan or purpose.
One national missionary we support in South Asia, Jager, has reached dozens of villages with the good news and has established an incredible number of churches in a very difficult area. He has led hundreds to find the joy of knowing Christ. On one trip to South Asia, I went out of my way to visit Jager and his wife. I had to see for myself what kind of program he was using.
Imagine my surprise when I found Jager was not using any special technology at all—unless you want to call the motor scooter and literature that we supplied "technology." He was living just like the people. He had only a one-room house made of dung and mud. The kitchen was outside, also made of mud—the same material with which everything else is constructed in that region. To cook the food, his wife squatted in front of an open fire just like the neighboring women. What was so remarkable about this brother was that everything about him and his wife was so incredibly average. They were living exactly the kind of life you would expect from someone in a village in South Asia.