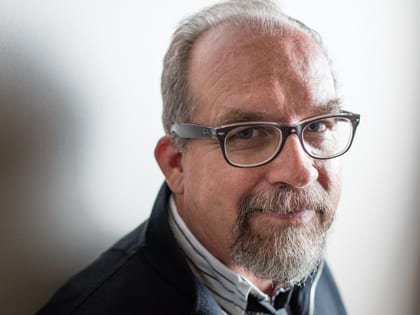 "Every community needs a life-giving church. Have you ever been in a life-sucking church? It's the opposite of that."
As senior pastor of Seacoast Church near Charleston, South Carolina, Greg Surratt was speaking at an annual vision meeting when he spit out something that even he believed was preposterous.
He challenged his church to plant 2,000 churches.
In a face-to-face interview with Outreach, Greg confessed: "The second I said it, I asked myself: Why did I just say that? That's ridiculous."
Sixteen years after developing the Association of Related Churches (ARC), Surratt said 564 churches have been planted. The author of several books, including Ir-rev-rend: Christianity Without the Pretense. Faith Without the Façade, Greg sat down to talk with writer Rob Wilkins about his addiction to church planting, the exponential growth of pay-it-forward next-generation relationships and the surprises springing from a life-giving model of church.
Tell me about the challenge to plant 2,000 churches.
I got this idea that just sounded crazy, really nuts, that we would launch 2,000 churches by the time I died. I was speaking at an annual vision night for our church, and you know how the adrenaline gets flowing. I just spit it out. I hadn't even really shared that dream with anyone and I didn't have a clue about how we were going to accomplish that. You have to understand we had only planted three churches and we had closed them all down. We had just experienced the flameout of the last one and it cost us a lot of money and resources.
So why did you say such a ridiculous thing?
My dad was a church planter. My grandfather, who worked through the Depression as a bootlegger before he was saved, also planted churches. Maybe it's in my blood. Maybe it's a disease. I often wonder if there is a Church Planters Anonymous group where you could go to find a cure.
Tell me more about your grandfather.
Before they called us church planters, we were church pioneers. My grandfather was a pioneer for so many churches. He had been a bootlegger in Oklahoma during the dust bowl. In order to feed his family, he would sell to gangsters like Bonnie and Clyde and Pretty Boy Floyd. He was a gunfighter who defended his property. He had been shot and shot other people. So two little old ladies, having experienced a revival, had a meeting and decided to pray for the meanest man in town. And that turned out to be my grandpa. One day he got drunk and my grandma kicked him out and he had what he called a Damascus-like experience. He was blown out by the wind, like many Okies, to California where he planted many churches.
How did your heart for planting churches translate into actually planting them?
Shortly after my "let's plant 2,000 churches" announcement, I met a guy named Billy Hornsby. Billy had come down to lead a small-group conference. He was very intrigued by what we were doing at Seacoast, so much so that he came back a couple weeks later on his own dime. So we played a golf match. It was a weird golf match. It was like I was being interviewed for a job, and I already had a job. At some point in the match, Billy asked me, "What is the dream in your heart?" I said, "Do you really want to know?" And he said, "Yes." I said: "Plant 2,000 churches in my lifetime." And he said, "Great, how you doing?" And I said, "0 for 3."
Not exactly a sprinter's start.
I've never been good at quick starts. So Billy tells me that he loves the way we do church. He tells me his expertise is cell groups. He was part a large church doing conferences. He suggested we put together those realities and see if we couldn't do something with it. I said, well OK, and that's kind of the seed for ARC.
Who won the golf game?
Oh, I did. [Laughter] I beat him on the last hole. That's kind of how I play.
Before we return to the evolution of ARC, I would like to understand better your relationship with the church. Did you grow up a church rug rat?
I grew up in the church. My dad was a pastor and evangelist who would travel from place to place. For the most part I lived in Denver and attended small Assembly of God churches.
Did you ever get sick of it?
There were things that caused me to question, some adversarial things that happened and I wondered how people could be so mean. I don't recall the issues, but I remember my dad pretty much being forced to leave the church I grew up in.
Growing up, did you ever feel a call to be a pastor?
Never. I wanted to be a rock 'n' roll star.
How did that work out?
Not a chance. For some of the guys in the band, they went on to make money doing it, but not me.