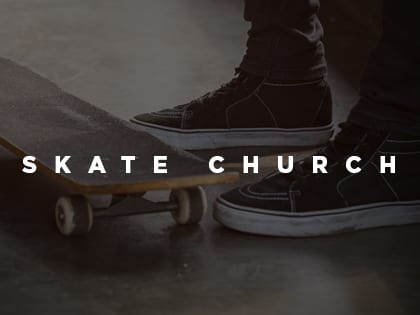 Brandon Sirolli, an Ocala, Florida, police detective and Assemblies of God youth pastor, broke the news. He announced to a group of young people the possibility of canceling a much-anticipated Friday night lock-in event if he failed to catch a burglary suspect that week.
The teens participated in Sirolli's 501(c)(3) ministry, Life Point, where they met regularly to ride skateboards and motocross bicycles.
"I said, 'I need you guys to pray that we catch the bad guy,'" says Sirolli. "So they prayed. In five minutes, I got a phone call that they caught the guy."
Upon hearing the news, he says, one teen, a former agnostic, fell to his knees in tears.
"He said, 'I'm telling you, man, I didn't know God answers that quickly and that he cares about us that much,'" Sirolli says.
Sirolli says he first got the idea for the "Skate Church" three years ago while working as a youth pastor at local church. He and a colleague began ministering at a privately owned skate park. But after the park closed, they approached others to help them start a skateboard ministry, including One Life Fellowship in Ocala, which agreed to provide "Skate Church" space in its 10,000-square-foot warehouse.
Today, close to 60 skateboard and BMX riders gather on the first two Saturdays of the month in the facility that is complete with ramps and obstacle courses. The ministry also offers a nonmandatory Bible study. Sirolli says he witnessed the demise of similar ministries that required Bible study attendance.
"You've got to come at it from their perspective," he says.
As a result, several of the teens are now believers, he says, including the teen who marveled that God answered his prayer.
"We've seen the kingdom advanced," says Sirolli, "and dark places entered with light."