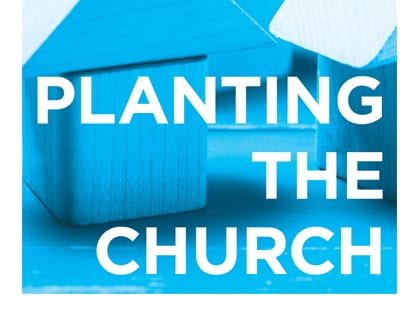 "All the experts say that establishing new churches is the single most effective way to spread the gospel to a broken world."
In 2013, Ruben Nuno launched Praise Chapel Los Angeles in Westlake, the most densely populated neighborhood west of the Mississippi. Before Praise Chapel there was no English-speaking church in the LA community of 130,000 residents, most of whom are newly arrived, Latino immigrants.
Praise Chapel was not a denominational church plant. Nor was it a megachurch multisite or "microsite," a daughter church or a nondenominational "parachute drop." The new outreach came about because of a unique initiative powered by 40 unrelated area churches and a national church-planting nonprofit called Stadia.
The initiative is called the Los Angeles Church Planting Movement (LA CPM). Its goal is to plant a gospel-driven church in every one of the 119 neighborhoods of metro Los Angeles, a region populated by more people than live in 43 of America's 50 states.
The sending churches involved with this ambitious campaign range from New City Church, whose pastor, Kevin Haah, was the spark that ignited the movement, to long-time congregations like Emmanuel Reformed and Bel Air Presbyterian.
Stadia, based in Irvine, California, serves as the church plant's managing partner—"like having an executive pastor on staff," says Jeff Bennett, Stadia's south regional executive.
New Energy, New Initiatives
Church planting—and the increasingly untraditional and creative methods being used for planting—has become a hot topic, at least among evangelical leadership.
"When I planted my first church in 1988 you could fit everyone who was interested in church planting in a small bus," says Ed Stetzer, who holds the Billy Graham distinguished chair of church, mission and evangelism at Wheaton College, and is a serial church planter and pastor. "Now we've got huge conventions for church planters. It's the 'in thing' in ministry."
Related: Ed Stetzer on 5 future trends in church planting »
Evidence of that can be found at the Exponential Conference. Starting 10 years ago with a few hundred participants, Exponential now draws thousands. Its Orlando, Florida, convention in April sold out with 5,500 attendees, making it the largest gathering of church-planting leaders anywhere in the world, according to its co-founder, Dave Ferguson.
"In addition, we are having our first Exponential Conversation in Manchester, United Kingdom, as we experiment with taking this globally," says Ferguson, who states the goal for the international event will be 10,000 in-person attendees and 75,000 via video simulcast.
Now, instead of discussing which corner to build a city's Second Baptist on, strategists are talking about missional-incarnational approaches, parish models and families of churches. Veteran planters are establishing out-of-the-box enterprises. Star-pastors are spinning off church-planting training and coaching programs. Denominations are going entrepreneurial with boundary-crossing collaborations.
"Despite today's discouraging headlines about the decline of the church, God is on the move," says Bennett, who helped plant the Verve Church in Las Vegas. "When you work with the churches I do and the church planters I do, you can't help but believe that."
Rise of the Nones
Of course, headlines about the decline of church attendance, evangelism, Bible reading and commitment to orthodoxy can't be ignored.
More than a third of millennials (Americans born between 1981 and 1996) identify as religious "nones" (atheists, agnostics, "nothing in particular" or otherwise unaffiliated), according to the most recent Pew Religious Landscape Survey. More significantly, if you split the millennial cohort into older and younger, a higher number of the younger segment say they're unaffiliated. Throw in the nones from the baby boomers and Generation X, says Pew, and the total rises to 52 percent of Americans.
Another sobering fact: Stetzer reports that only 3 percent of established U.S. churches are currently involved in helping another church get started. Three percent.
Stetzer also says research suggests that the success of the new church plants that do occur isn't growing. "We're seeing a slight decline in evangelistic effectiveness in church plants in the last seven years, comparing our 2007 to our 2014 study," he says.
Although the number of new U.S. churches (evangelical, mainline denominations or nondenominational) planted annually in 2014 was slightly more than 4,000—in contrast with 2007 when the number was less than 4,000—the number of closures rose from 3,500 in 2007 to 3,700 in 2014, he says.
Trend Watch
Decline or not, what trends are driving the world of church planting today?
Instead of church buildings, the talk is about networks, partnerships, multiplication and residencies. Buzz phrases like public spaces, community formation and place-based theology fill strategy sessions.
Eric Mason may be a good example of a new wave of collaboration. When the founder of Epiphany Fellowship in north Philadelphia was "knocking on doors for support" as he worked to launch Epiphany in 2006, one of the most receptive and encouraging groups was the Reformed-oriented Acts 29 Network. Mason, who earned a Master of Theology degree from Dallas Theological Seminary and a Doctor of Ministry degree from Gordon-Conwell Theological Seminary, also established Epiphany with support from the North American Mission Board of the Southern Baptist Convention.