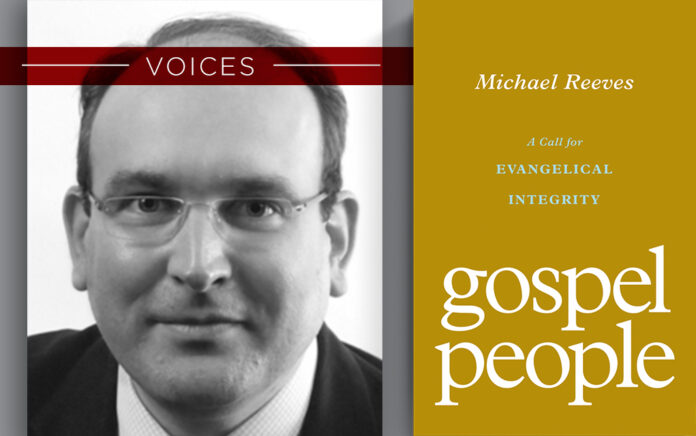 "I believe there is a biblical case to be made for the importance and goodness of being evangelical."
Gospel People
Crossway, 2022
By Michael Reeves
WHO: Michael Reeves, president and professor of theology at Union School of Theology in Bridgend and Oxford, United Kingdom.
HE SAYS: "I believe there is a biblical case to be made for the importance and goodness of being evangelical."
THE BIG IDEA: Christians must return to the root of the term "evangelical"—the evangel, or "gospel"—in order to understand what it truly means.
THE PROGRESSION: In six chapters, the author identifies the theology of evangelicalism and its essential doctrine, calling believers to stand with integrity as people of the gospel.
"For evangelicalism, being a gospel movement, is and always has been a renewal movement: We seek to renew ourselves and the church around the gospel (and never vice versa)."