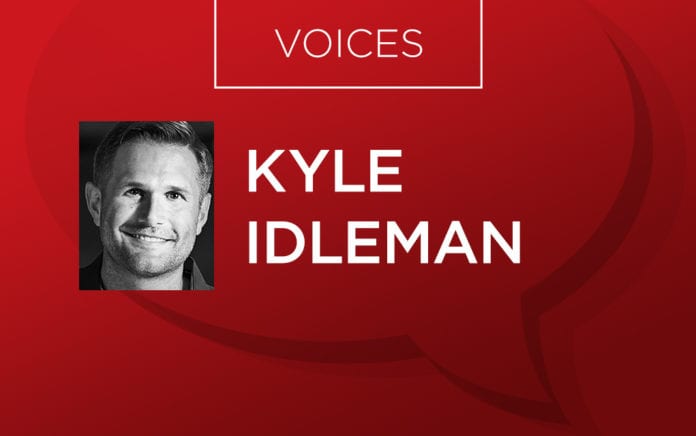 Faith That Gives You the Confidence to Keep Believing and the Courage to Keep Going
Don't Give Up
(Baker Books, 2019)
WHO: Kyle Idleman, teaching pastor at Southeast Christian Church in Louisville, Kentucky, and a bestselling author.
HE SAYS: "When we're right on the edge of quitting, comfort may sustain us, but courage and confidence is often what we need to mover forward."
THE BIG IDEA: Stories from the Bible and everyday people provide encouragement to persevere.
THE PROGRESSION:
Section 1, "Listen to the Crowd," teaches that everyday people and heroes of the faith can have real words of power to speak into our situation. Section 2, "Throw Off the Weight," identifies some common weights that hinder us, and how we can avoid them. Section 3, "Run Your Race," looks at the race God has set out for you.
"In life, the love of Christ, when we truly understand it, when we personally experience it, compels us. It won't allow us to quit."
"We've all faced moments in life (far too many) when we're tempted to stand down, give up, walk away. Yet Kyle Idleman heralds a powerful and personal call that the grip of grace never lets go—and neither should we. No. Matter. What. Fusing treasured insight with practical advice, Don't Give Up is a message we all need. Within these pages, you'll find what you need to stand tall, push forward, and experience the breakthrough God has for you."
—Margaret Feinberg, author of Taste and See
Order this book from Amazon.com »
Read an excerpt from this book »
Read more from Kyle Idleman »