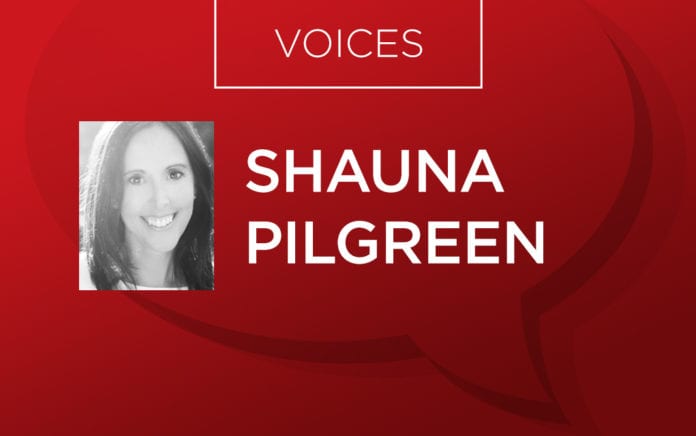 How to Live Sent in the Place You Call Home
Love Where You Live
(Revell, 2019)
WHO: Shauna Pilgreen, an author, speaker and coach.
SHE SAYS: "God is calling professionals, families, students and empty nesters who love him to specific dwelling places. What each of us has to offer is unique and critical to how God has set up his mission on earth."
THE BIG IDEA: We can make a difference for God where we live by how we live our lives and share his love.
THE PROGRESSION:
Part 1, "What Is Living Sent?" defines that concept of living out the gospel in the places we call home. Part 2, "How to Live Sent," offers readers guidance and the skills they need to intentionally live a Christlike life.
The book wraps up with "The Hope of Living Sent." In this section the author encourages readers to not give up sharing Christ's love in their community and around the world.
"God equips his people with influence and a voices that can speak into the seekers and the lost of cities and towns, suburbs and up-and-coming communities."
Order this book from Amazon.com »
Read an excerpt from this book »
A CONVERSATION WITH SHAUNA PILGREEN
In Chapter 15 you write about "quadrants." Can you unpack what that means?
Quadrants are geographical locations around town. The concept is to maximize impact in four physical locations. They are work, home, school/play and church. Quadrants are where you do life. These might be parts of town. You might see streets as your boundaries. In my city of San Francisco, they're neighborhoods.
Here's a few examples where I live. In our school quadrant (where we do elementary school), I work out regularly at the gym, get my nails done, use the library and dine at a few of our favorite restaurants. This means I'm seeing neighbors regularly who interact in these establishments. Repetition and routine leads to relationship building. In our home quadrant (the neighborhood we live in) is our public transit station, our favorite park with walking trails, best bakery in the world and kid's preferred froyo place. We greet employees by name, wave from the sidewalk as we pass by and are becoming more and more invested the longer we stay.
Try to do as much as you can as close as you can. Keep everything in these four spaces. Do your dry cleaning and hair cuts and doctor appointments in your work quadrant. Or do your grocery shopping near your church location. The key is to make choices that overlap life as much as possible into four geographical locations in town. The idea is to simplify life, not complicate it. Establishing quadrants early on helps establish community and rhythms. It tightens your influence, but deepens it at the same time.
How can pastors and ministry leaders encourage their people to "live sent"?
It starts with you. When we live this way, it works its way into sermons, small groups, conversations and our leadership pipelines. The best way to encourage—dare I say, the only way to encourage—this lifestyle of living sent is for you to live this way yourself.
Our family lives this way. It's natural to talk to our church community about our week and what we've been involved in and who we're building relationships with. These conversations lead us to ask how they're investing in their apartment complexes, work teams and neighborhoods.
Why is observing and understanding the culture of a place important?
Woe to any of us who take our previous culture and expect our current culture to "get with it." Recall when God sent his people into exile into Babylon. This place was not like where they had come from on so many levels. God told them to build houses, grow gardens, etc. He essentially told them to move into the neighborhood and learn from their new neighbors.
When does someone feel valued and seen? When we listen and ask questions and learn from them. The fastest way to lose your job is to come and make changes and ignore all the work and history of the company. Same is true with cultures. Listen, ask questions, learn. You will start to make a difference when you know the difference that needs to be made.