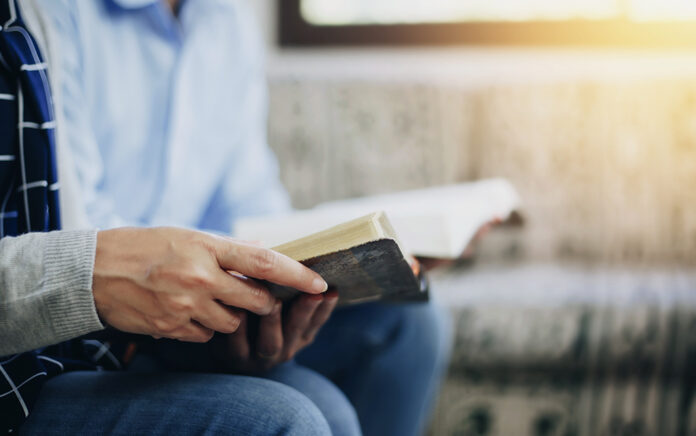 People are looking for—and finding—help and hope in Scripture.
American Bible Society has released the final chapter of its 11th annual State of the Bible report, which recognizes cultural trends in the U.S. regarding spirituality and Scripture engagement. The release, Help Wanted: The Year in Review, shows that the number of Americans turning to the Bible has risen for the fourth straight year and that more people are increasingly turning to God for comfort and help.
"At the beginning of 2021, we'd hoped to leave the discomfort and uncertainty of 2020 behind us. Unfortunately, this year has been equally hard on Americans. The good news, however, is that people are looking for—and, importantly, finding—help and hope in Scripture," said John Farquhar Plake, director of ministry intelligence for American Bible Society. "It's not surprising that people seek God's help in times of stress and struggle. However, some might not expect what we're seeing in the data: when people turn to the Bible in times of need, they actually find the help they're seeking. The Bible is helping Americans, and not in a small way. The positive, nationwide impact of the Bible is clearly visible to anyone who cares to look for it."
Key findings: 
• Americans turned to the Bible more frequently this year than last year, with nearly one in four (24%) adults increasing their Bible reading from last year.
• A majority of Americans prefer a print Bible over other options including digital, audio, and computer programs.
• Although they experience the same stressful situations, Scripture-engaged people are more hopeful than those not engaged with the Bible.
• People flourish with the Bible. While human flourishing scores dipped significantly for Americans between January and June 2020, they bounced back in January 2021.
• Those who are rooted in the Bible said they engaged in neighborly behaviors like volunteering and helping strangers more than others did. They also tend to be more generous and give greater amounts.
The findings come from a survey conducted by American Bible Society in January 2021, in which data was gathered from 3,354 online interviews with American adults in all 50 states and the District of Columbia. This chapter concludes American Bible Society's State of the Bible research study for 2021. The full report is available for free download at StateoftheBible.org.