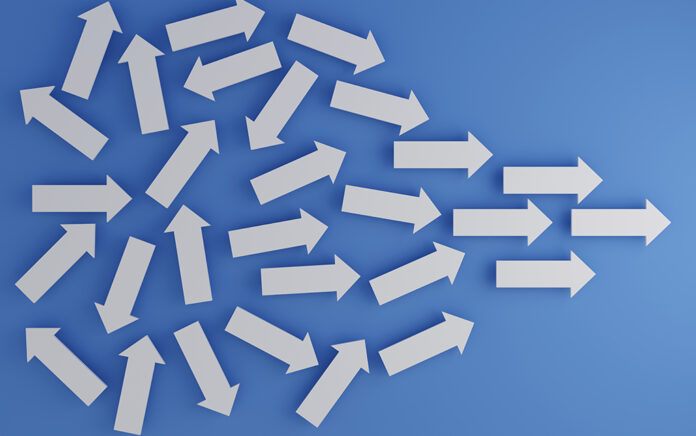 Major changes in America's faith profile
For over 200 years, America could count on the consistency of its people's faith commitments. More than 9 out of 10 Americans over that time period associated with the same faith (Christianity) and with that alignment came common views about morality, purpose, family, lifestyle, citizenship and values.
New research from the Cultural Research Center at Arizona Christian University, however, highlights an accelerating trend—the rapid and radical changes in the religious alignments of Americans.
The new analysis identifies major changes related to the faith of Hispanics, the nation's fastest-growing religious faiths, important indicators of the decline of Christianity in America and transitions in thinking about life after death.
HISPANICS
A mere 3% of Hispanics fell into the 'Don'ts' category (people who say they don't know, don't care, or don't believe that God exists) in 1991. That number tripled by 2001 (to 9%), grew by another one-third over the next decade (12% in 2011) and then exploded to nearly one-third of Hispanics by 2021 (31%). In total, the proportion of 'Don'ts' among Hispanics has grown tenfold in the last three decades.
FASTEST-GROWING RELIGIOUS FAITHS
The expansion of the "Don'ts" among Hispanics is indicative of how rapidly that segment is growing across America. Only one out of 10 U.S. adults qualified for that category in 1991 and again in 2001. The segment nudged up incrementally by 2011 to 12%. In the past decade, however, the number has nearly tripled, totaling 34% in 2021.
Perhaps most responsible for that rapid and substantial growth is the millennial generation (currently ages 18 through 36). The American Worldview Inventory 2021 (AWVI 2021), an annual survey of Americans' worldview conducted by the Cultural Research Center at Arizona Christian University, reveals that a whopping 43% of millennials are 'Don'ts'. Other population segments that have gravitated quickly toward rejecting the existence of God include political liberals (49%), people not registered to vote (40%) and residents of the Northeast (40%) or California (40%). Not surprisingly, people who draw heavily from non-biblical worldviews also qualify as "Don'ts"—i.e., those who subscribe to Marxism (58%), Nihilism (70%), Secular Humanism (85%) and Postmodernism (87%).
But the AWVI 2021 also identified two other rapidly growing faith segments, one of which is Islam. While the Muslim faith had virtually no presence in the United States in the early 1990s (less than one-half of one percent of adults affiliated with Islam in 1991), that proportion has jumped in the past decade to nearly 3%. While still small in comparison to other faiths, the growth of Islam in America has exceeded even that of the 'Don'ts' during the last decade.
In addition, Eastern religions (such as Buddhism and Hinduism) have also experienced a resurgence. Presently, nearly 5% of adults associate with an Eastern or New Age religion. While that's more than double the proportion measured a decade ago, it is also indicative of the current search for alternatives to Christianity.
THE DECLINE OF CHRISTIANITY
Perhaps the most significant reflection of the decline of Christianity as the preferred faith in America is demonstrated by declines in a quartet of faith-related measures that veteran researcher and CRC Director of Research Dr. George Barna has been tracking since the late 1970s. The shift in peoples' answers to these measures is, Barna says, "breathtaking." They include:
1. Belief in the existence of God as the all-knowing, all-powerful creator of the universe who still rules the world today: 86% in 1991; 46% in 2021
2. Belief that the Bible is the accurate and reliable word of God: 70% in 1991; 41% in 2021
3. Belief that when they die, they will go to heaven only because they have confessed their sins and accepted Jesus Christ as their savior: 39% in 2011; 30% in 2021
4. Adults possessing a biblical worldview: 12% in 1995; 6% in 2021
"This new America we see emerging is radically different—demographically, politically, relationally and spiritually," Barna said. "This group is … demonstrably skeptical of the nation's history, foundations, traditions, and ways of life. They are technologically advanced, sexually unrestrained, emotionally unpredictable and a spiritual hybrid."