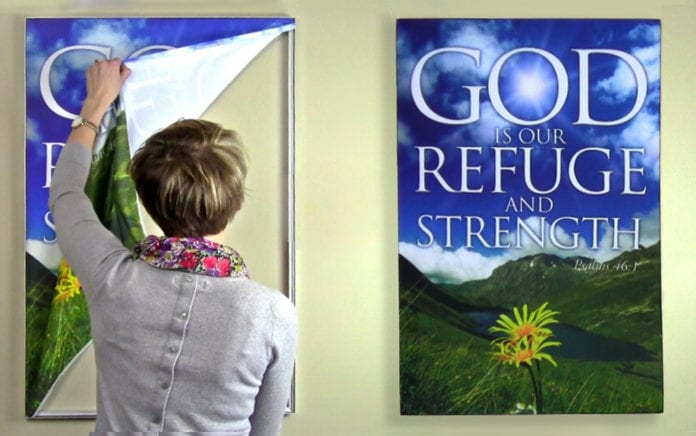 Churches on a budget often want to inspire church visitors with Bible verses, introduce a new sermon series, promote an event or decorate for Easter with new wall art, but find the cost prohibitive. With new Quick Change Art from Outreach, the parent company of Outreach magazine, switching décor is easy and inexpensive.
With Quick Change Art and Frames from Outreach, you can update the walls of your church for any season or event. Featuring bright, dye-sublimation printing, the fabric art panels in Quick Change Art are available in two sizes, 24 inches by 36 inches or 20 inches by 50 inches. They insert easily into special aluminum Quick Change frames that are also available to order.
Churches can choose from existing designs—such as Refuge and Strength or Rethink Church—or create custom art that Outreach would help design.
For more information, visit Outreach.com/Quick-Change-Art.