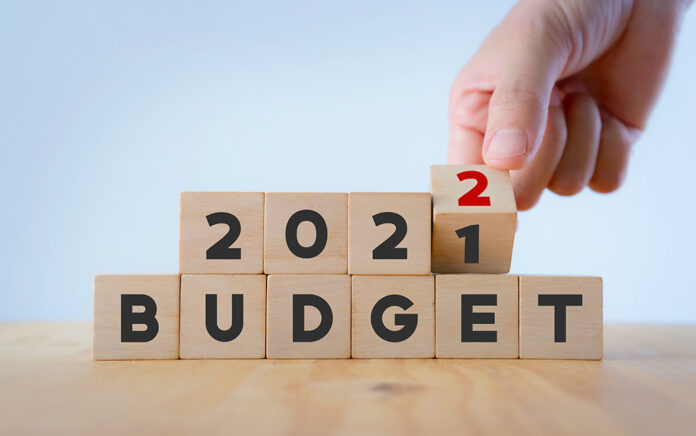 Budgeting can be challenging. So how do you make sure that you prepare your ministry for the best possible start?
With a new year right around the corner, it's time to start planning a budget that will help you reach your financial goals in the new year. 
However, budgeting can be challenging. Anyone who doesn't deal with financial reports on a large scale on a regular basis can get lost in the numbers pretty quickly. So how do you find your way and make sure that you prepare your ministry for the best possible start?
I want to share three easy tips to help you create a budget that serves you in the new year.
Tip #1: Determine your income for the next year.
A good starting point is to gather your church's past income history, like your income statements for the last three years. If you don't have an income statement, go to your bank account deposits, which will include tithe, missions, building fund, special projects, etc. Then you assign every income transaction to one or more of the income accounts created. You can also split one transaction among several accounts. The key is to be detailed in tracking every penny and assigning them accordingly. 
Common sources of income for churches include:
• Offerings
• Tithes
• Charitable donations
• Building fund
• Vision funds
• Less common sources include:
• Investments
• Sale of products
• Event registration
• Designated gifts
These are the areas that have the possibility of change, so you will want to consider these areas when factoring your income for your up-and-coming budget.
Tip #2: Determine your expenses for the next year.
You can create as many accounts as you need for your expenses, such as utilities, salaries, mortgage or rental payments, insurance, maintenance, benevolence, taxes, licenses, fees, etc. 
These are your primary operating expenses. They typically will be the necessary expenses each month to operate and usually don't change much in amount. Your repairs and maintenance account or benevolence account are two areas that most churches have a hard time gauging during the year due to unforeseen circumstances like the A/C going out, having a leaky roof, or assistance with funeral expenses for a member of your organization. 
Spending money on unanticipated repairs or events can throw your budget into an array if not planned accordingly. It would be wise to build in an extra amount in this area, especially if your church is older.
Tip #3: Focus on your budget expenses.
Strive to be a good steward of what God provides. The Parable of the Talents (Matthew 25:14-30) and many other scriptures tell us that He will stop providing if we are careless with what He's given us. One of the biggest "DON'Ts" in budgeting is setting more expenses than income.
Your accountant will deliver your financial report for the month. Compare the income to your expenses for that month and then focus on your planned budget. The budget will list the estimated amount of income or expense the church is forecasting for the year. Below your income, your report will show the amount of money you spent as well as your year-to-date figure. At the bottom of your financial report, you will find your "Net Revenue" section for the month. Your net revenue lets you see if you've spent more than what was received in income or vice versa. In a case where you've had more expenses than income for the month, this formula will show true in this example:
($2,500/ income) – ($3,500/ expenses) = (-$1,000/ net revenue)
It is imperative to monitor your budget totals and your net revenue each month to gauge the stability and growth of your organization.
Once you have your totals on what you've spent in each category, you need to make some decisions about things like,
• In which categories do we need to spend less money?
• What should we cut back on this year?
• Can we raise the budget for this category?
• What categories do we anticipate spending less money?
When comparing the income totals, most churches will agree that the summer months tend to decrease in giving. There's no need to panic because you've noticed the same trend when reviewing previous years and concluded that the income increased once summer was over. If there are events that cause a significant decrease in giving like COVID-19, the board will have to take appropriate action to curb spending or seek other income.
Be sure to consider growth for your ministry. For example, do you plan to start any new ministries or departments? What events do you want to prepare for in the new year? Begin plugging numbers into these categories for these items until the expenses match your budgeted income. Suppose the numbers aren't working for you. In that case, you will need to have another board meeting to restructure your budgeting plan by either decreasing some of the expenses or make a final decision to raise your budgeted amount in the different categories.
First published on StartChurch.com. Used by permission.