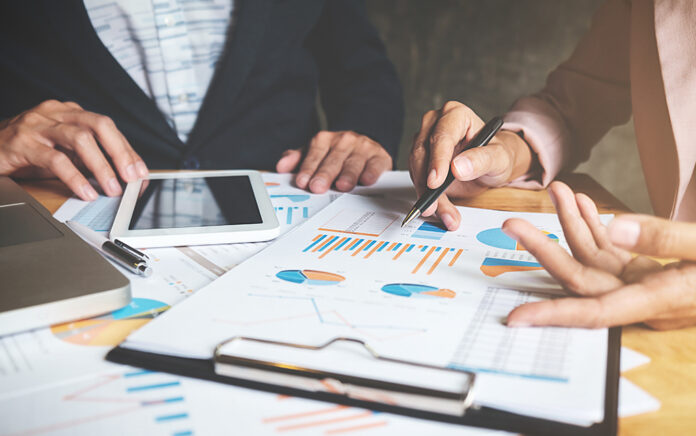 Financial do's and don'ts to keep in mind when you're launching a new church.
As a church planter, there is one task you need to focus on to help everything else fall into place: creating your budget. Let's talk about why, how, and some tips and tricks to help prepare you for success.
Why Budget?
A budget is your guide to success, but how does it work? Creating and sharing the budget lets you and your church leadership team know where the organization is financially and where it's heading.
With a budget in place, you can track which departments and ministries are spending money and how your organization utilizes the funds designated to them. 
This also prepares your organization for the future. With this budget, you will be able to see what line items need to be expanded upon and might need a bigger budget, either due to new ministry-specific events or new goals the organization has set for itself. 
This can be helpful when, say, buying a building and tracking what you need to save towards it. It can also help because banks and lenders will ask for your budget and financial reports before they will agree to lend to you. They will want to know what your financial goals are and how the money is being managed at the moment. This will help them identify if your organization is responsible with its current funds and if it is prepared to take on a mortgage will be shown in these documents.
Where to Start?
The first step is always the hardest. So, where do you start when creating a budget?
If you already have a Statement of Activity (known as a profit and loss in the accrual world), use that as a starting point. If not, start with your departments. Do some research and see what they may need to begin with, and try to give them a little room for any incidentals that may occur. Move to your operations and administration, covering the basics such as office supplies and facility expenses like cleaning supplies. 
Next, set financial goals. Will your worship ministry need equipment? Are desks and office equipment provided in your building, or will you need to make allowances for that? Take time to sit with your pastors and leaders and ask what they need and what they want. This can help you to determine what is a "right now" expense and what you can set goals for in the future.
The final step is to make sure that you are tracking these expenses. In this day and age, technology rules. There are debit and credit cards such as PEX and software systems such as DEXT or NEAT that allow individuals to attach receipts of what they purchased and designate what it was for and any other details that may come in handy down the line. Use these to your advantage, and back them up with good old-fashioned paper expense reports if you feel the need to do that.
Key Tips 
To make things easier, here are some tips and tricks we suggest you keep in mind:
1. Be realistic in determining income and expenses for the coming year. It can be easy to be optimistic and expect that everyone will give, but it may not be what you expect. If you have had a steady income each month for a certain amount of time, lean on that when putting the numbers together.
2. Focus on what expenses you've budgeted. This is extremely helpful and will be paramount when making tough financial decisions. God will always have three simple answers for your prayers: Yes, no, and not right now. He is a Father, after all, and don't we use those same answers for our own children? Just because your organization may not have the funds right now doesn't mean He will not provide it later. Ask and have faith that He will provide everything at the right time.
3. Don't budget for more expenses than the income you expect to generate over those months. Having a negative net revenue (income minus expenses) in a few months that you expected is a big difference from having a negative year-to-date net revenue. It means that you spent more money than was brought in over the last year, and it was not anticipated. 
4. Revisit your budget frequently. At least once a quarter, run a budget vs. actual (or request one from your bookkeeper or CPA) to see if you are staying on track. Analyze it and be proactive in determining whether any issues need to be addressed.
Ready, Set, Budget!
The formula is simple: plan for the future, set your goals, track them, and watch God work. 
Allow your leadership team and financial advisors to guide you through this process, and if you have questions, make sure to ask someone! It is never a bad thing to be informed of your organization's financial situation and momentum.
Remember that when we are faithful with what God has entrusted us to steward for Him, He will entrust us with more because He knows that we will use it for His good.
First published on StartChurch.com. Used by permission.