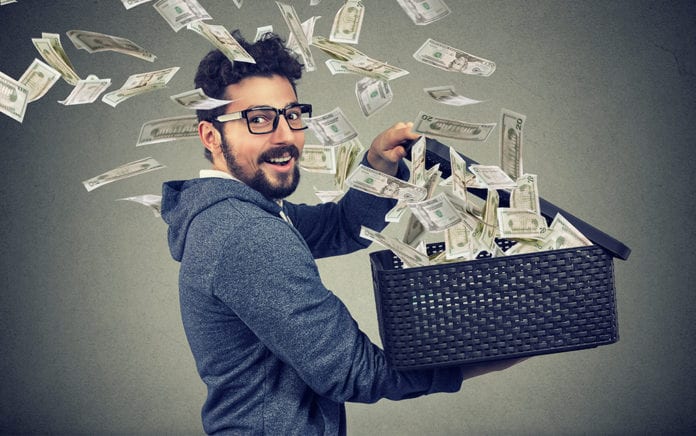 Elizabeth Baptist Church in Atlanta practices getting out of debt as a form of stewardship.
Dr. Craig Oliver's words are chilling: "Debt is a form of slavery. It's not what God wants for his people." Oliver is the senior pastor of Elizabeth Baptist Church (EBC) in Atlanta, Georgia. He read the stories of other faith communities holding classes, paying off debt and saving money and knew something had to change.
"I told our leadership that I refuse to allow another year to pass without this being our story, too," he says.
Oliver wanted EBC leaders to reclaim the word stewardship, because it's a word that's sort of lost its meaning, even among Christians. "True stewardship is managing God's blessings God's ways," says Oliver. "The Bible says God owns it all: 'The earth is the Lord's and the fullness thereof.' And if he's the owner, that means we're not. We're stewards over everything he blesses us with—time, talents, treasure, relationships, jobs and, yes, stuff. It's all God's."
Oliver challenged more than 140 leaders at EBC to get their own houses in order before taking the debt-free journey churchwide. The results are nothing short of incredible.
"These men and women eliminated $1 million of debt," he says. "There's not a single sermon I've preached yet that eliminated a million dollars in debt."
Both inside and outside the church, America has a debt problem. More than 70 percent of people are living paycheck-to-paycheck and nearly half couldn't afford a $400 emergency without borrowing money.
"A lot of people are waking up in this situation," says Dave Ramsey, money expert and the originator of Financial Peace University. "The people who are able to change their lives make dramatic moves because they're truly sick and tired of being sick and tired."
"We have this amazing opportunity as a church family to walk through this together," says Chi'Ira Oliver, the first lady of EBC. "As a congregation, we're learning how to get rid of debt, budget, save, invest and give. To see the debt going down and to see the savings going up, that's what made the most difference. It's reachable. It's attainable."
Ramsey tells church leaders across the country to remember they're preaching to people struggling with money. "People seated in our congregations are hurting in many different ways," he says. "Some of them can't breathe because they're so broke. Their church shouldn't be telling them to tithe—they should be helping them get control of their money and their lives. And when they do that, the natural byproduct of a Jesus lover when they have money is giving."
At Elizabeth Baptist Church, it's working. "As long as I'm pastor here at EBC, the training and curriculum we've put in place will remain," says Oliver. "I'm looking forward to seeing many more years of lives changed."
For information on Financial Peace University, visit DaveRamsey.com.